Plastic Surgery in Thailand
With world-class Plastic Surgeons, state-of-the-art hospitals, and luxury resorts in which to recuperate, it's little wonder why Thailand is the destination of choice for millions of people across the globe. In fact, it's the world's number one destination for Medical Tourism. As Australasia's most trusted Plastic Surgery Group, CosMediTour has helped thousands of clients achieve stunning surgical outcomes in the beautiful country of Thailand.
Read More...
Why CosMediTour?
Only The Best Plastic Surgeons
Plastic surgery is a term often used interchangeably with Cosmetic surgery – but there is a big difference between the two. The difference is years of extensive, highly-regulated training that a surgeon must undertake to become a qualified Plastic Surgeon. Any doctor can call themselves a Cosmetic Surgeon, but they are not qualified, highly-skilled specialists in the field of Plastic and Reconstructive surgery. At CosMediTour, we work only with Plastic Surgeons, ensuring our clients have access to premium surgery by Thailand's best.
World-Class Hospitals
Thailand enjoys some of the world's finest hospitals, many of which resemble luxury hotels. Thai hospitals and clinics are renowned for delivering exceptional patient service backed by incredible staff and state-of-the-art technology.
Stunning Resorts for Recuperation
Thailand is home to a range of stunning hotels and resorts, offering clients the perfect place to recuperate in luxury following surgery. CosMediTour partners with the finest hotels and resorts to ensure your stay in Thailand is incredible. Ideally located, our 4 and 5-star properties offer spacious rooms and outstanding facilities, underpinned by amazing service and the warmest of Thai hospitality.
Unparalleled Support
The CosMediTour team is here to support you at every stage of your journey. Our friendly Client Support team will meticulously plan every aspect of your surgery and travel arrangements, while our dedicated Client Liasion team on-the-ground on in Thailand will be with you to ensure you have a truly seamless experience.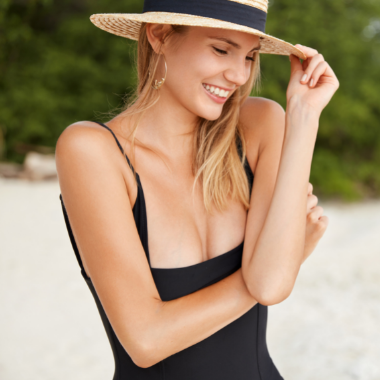 All Thailand Plastic Surgery Procedures
Have your breast implants removed with Breast Explant surgery, also known as Capsulectomy or Breast Implant Removal

Replace your existing breast implants to upsize, downsize or upgrade with Breast Revision surgery
Lose overdeveloped male breasts known as 'man boobs' caused by Gynecomastia with breast reduction surgery
Lose weight for good with Gastric Sleeve surgery, also known as Sleeve Gastrectomy
Cosmetic Dentistry – Australia only