Thailand Plastic Surgery
When it comes to plastic surgery, it's important to ensure that you're in the very best hands. As Australasia's most trusted Plastic Surgery Group, CosMediTour has helped thousands of clients achieve stunning surgical outcomes with Thailand plastic surgery. Thailand is the world's number one Medical Tourism destination. Our Thailand plastic surgery packages give you access to the world-class Plastic Surgeons, state-of-the-art hospitals, and luxury resorts in which to recuperate.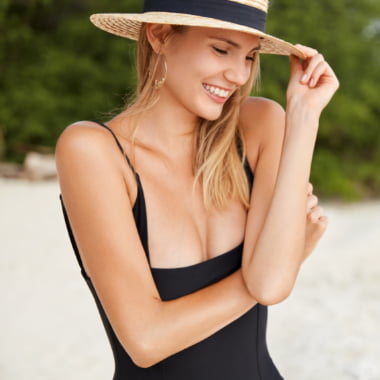 Thailand Plastic Surgery Packages & Prices
Plastic surgery is a huge commitment and, in Australia, can come at a significant cost to your time and pocket. Thailand plastic surgery packages, however, costs less. Our Thailand plastic surgery prices are all-inclusive, with no agency fees or hidden costs—from your surgery to your hospital fees, your hotel stay and more, we take care of the lot.
Boost the size and fullness of your breasts with Breast Augmentation surgery, also known as Breast Implants or a 'boob job'.
Correct sagging and enhance your shape, with or without implants, with Breast Lift surgery.
Enhance the overall volume, shape and position of your breasts with a combined Breast Augmentation and Breast Lift surgery.
Lighten, reshape and reduce the size of your breasts for increased comfort with Breast Reduction surgery.
Lose excess skin and repair damaged muscles with Mini, Standard or Extended Tummy Tuck surgery.
Restore your confidence with a combination of Breast and Tummy surgeries, commonly known as a Mummy Makeover.
Redefine the shape of your nose with Rhinoplasty, also known as a 'nose job'.
Achieve a tighter, younger looking face with a specialised Facelift procedure.
The Best Thailand Plastic Surgeons
Plastic surgery is a term often used interchangeably with cosmetic surgery, but there's a big difference between the two. Any doctor can call themselves a Cosmetic Surgeon, but only those who've completed years of extensive, highly regulated training can become qualified Plastic and Reconstructive specialists (i.e. our Plastic Surgeons). At CosMediTour, we only work with Plastic Surgeons. Our clients have access to premium surgeries performed by Thailand's best.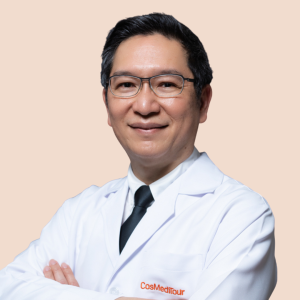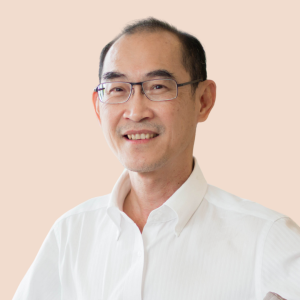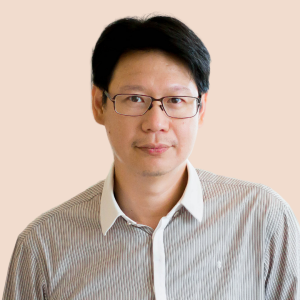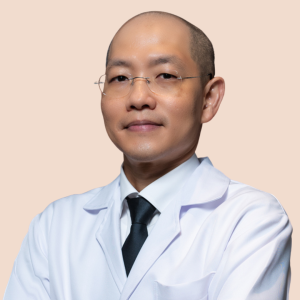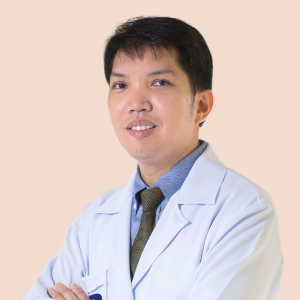 Dr Pongsatorn (aka Dr Jib)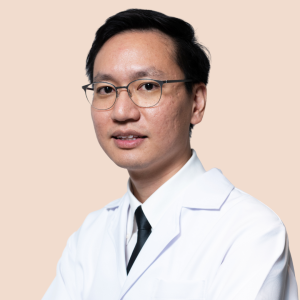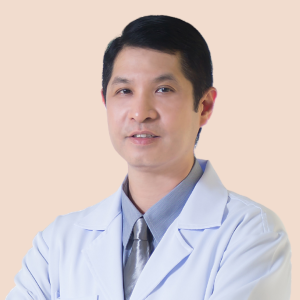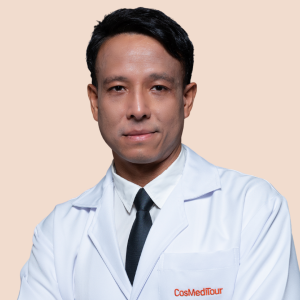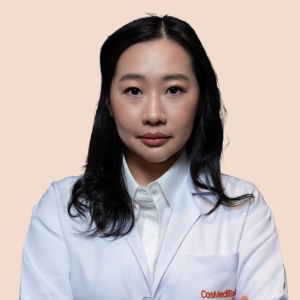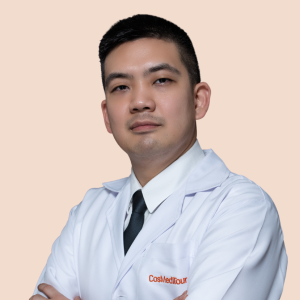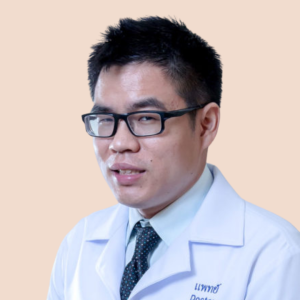 World-Class Hospitals in Phuket & Bangkok
Thailand is home to some of the world's finest hospitals, many of which resemble luxury hotels. Thai hospitals and clinics are renowned for delivering exceptional client services, backed by incredible staff and state-of-the-art technology. Our trusted Bangkok and Phuket hospital partners include Samitivej Chinatown Hospital and the Phuket Plastic Surgery Institute. Our hospitals are the best hospitals for surgery in Thailand, so you know you'll be in safe hands.
Stunning Thai Resorts & Hotels for Optimal Recuperation
Thailand's stunning range of hotels and resorts are set in idyllic locations and offer our clients the perfect place to recuperate in luxury after their Thailand plastic surgery packages. CosMediTour partners with the finest hotels and resorts to ensure your stay in Thailand is nothing short of incredible. Our 4 and 5-star properties offer spacious rooms and outstanding facilities, all underpinned by amazing service and the warmest of Thai hospitality.
Home to idyllic beaches, glittering temples and a captivating fusion of history, culture, relaxation, and fun, Thailand is the number one destination for luxurious post-surgery recuperation. Bangkok, Thailand's largest city, is a hub for nearly every interest group in the world—from history buffs, to foodies, tech-heads, shoppers, those who come for the nightlife, and everyone in between. Upwards of 20 million people visit Bangkok every year and, in recent years, medical tourism has been the leading reason for their visits.
Phuket is where you can trade dazzling city lights for sweeping views of the Andaman Sea. With a large Chinese influence, there's still a unique mix of cultures to soak up during your stay, but you'll also be forgiven if you just can't tear yourself away from that sun lounge on the white sand just a stone's throw away from your hotel room—after all, you won't want to miss the spectacular sunset! If you're not sure where to stay, start with our stunning 4 and 5-star resorts, or use our Guide to Choosing a Thailand Surgery Location to make up your mind.
We partner with the best hotels and resorts in Bangkok and Phuket, so you can recuperate in luxury after your surgery.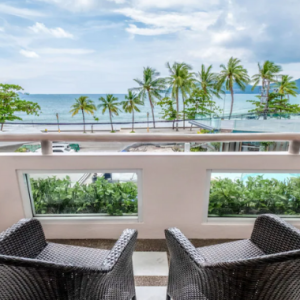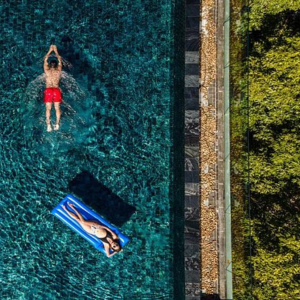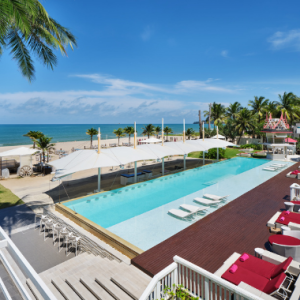 In Destination Support for Your Surgery
For over 12 years, we've helped thousands of clients discover the beauty of self-confidence in Thailand. The CosMediTour team is here to support you at every stage of your journey. Our friendly Client Support team will meticulously plan every aspect of your Thailand plastic surgery and travel arrangements, while our dedicated Client Liaison team will be with you on the ground in Thailand for a truly seamless experience. If you have any questions, help is just a click away.
Want to meet our team? Get acquainted with the specialists who'll make it their priority to ensure that you feel confident and supported every step of the way during your Thailand surgery experience.
What to expect on your Cosmetic Surgery Holiday
The main thing to expect on your CosMediTour cosmetic surgery holiday is a stress-free experience. With us, you'll be supported every step of the way, with even the finest details taken care of. That said, it's still important that you familiarise yourself with the culture and expectations of your destination, as well as the CosMediTour surgical process before you travel.
Thailand is a beautiful country. Known for its relaxed lifestyle and warm, welcoming people, it's the perfect destination for anyone needing to recuperate and unwind. When you travel to Thailand there are a handful of important spoken and unspoken rules to be mindful of. These include dressing respectfully in temples or palaces, removing your shoes when entering buildings, standing for the national anthem, not pointing at other people, smiling, and going with the flow.
In terms of what to do in the lead-up to your surgery date, this will depend on your specific procedure. Your CosMediTour Client Manager will provide you with detailed information for you to follow but, in the interest of being prepared, you can get an overview of what to expect here.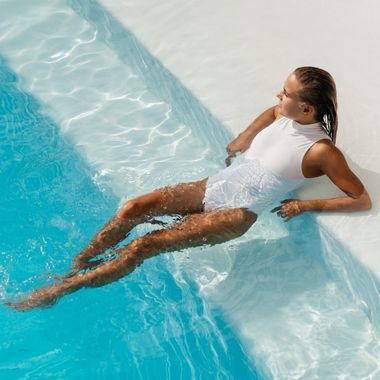 While procedures are more affordable in Thailand, there's no denying that quality plastic surgery comes at a cost. We understand that it's not possible for everyone to have the full amount of their procedure saved straight away. If, like many clients, you need some assistance, there are a range of ways to fund your plastic surgery procedure.
Surgery payment options include:
Interest-Free Layby
Personal Loan
Source Your Own Finance
Your Own Savings
Please note that how you fund your plastic surgery procedure must always be considered carefully. Above all else, it's important that you choose a payment option that's appropriate for you.
Thailand Surgery Warranty
Want added peace of mind when it comes to your Thailand plastic surgery procedure? Our Revision Surgery & Travel Warranty is an optional, low-cost policy that can do just that. By taking out a Thailand surgery warranty, you'll be covered in the unlikely case that Revision Surgery is needed. The policy can also cover your return flights, transfers, hotel stay, and more. Premiums for eligible clients start at $290 for Breast Augmentation procedures. Visit our Revision Surgery & Travel Warranty page for all other prices, inclusions, and Terms & Conditions.
Thailand Plastic Surgery FAQs
Asking questions, and getting all the answers you need, is so important before any plastic surgery procedure. To ensure you feel fully prepared before you jet off on your CosMediTour journey, we've compiled a list of our most frequently asked questions about Thailand Plastic Surgery.
Do you have an assessment process?
Yes, the CosMediTour Process starts with a free online assessment. This is conducted so that we can provide you with a unique surgery recommendation. Our assessments are quick, easy, and obligation free—better yet, they can be done in the comfort of your own home. To start our process, you must complete an Assessment Form and provide 6 images as instructed. From there, you'll receive your free quote and surgical recommendation—it's that simple!
Is there an age limit on plastic surgery procedures?
Yes. You must be 18+ years old to be eligible for Plastic Surgery with us.
If you are under the age of 20, in Thailand you also require the consent of your parent or guardian. 
Should I know anything about Thailand before I depart?
Thailand is warm and welcoming, but it's important to be familiar with the country's culture and customs before you arrive. Understanding cultural etiquette and laws will pave the way for a smooth visit and enrich your experience in this beautiful country. To find out what you need to know, use our Thailand Destination Guide.
Is Thailand good for plastic surgery?
Yes—Thailand is the world's number one destination for plastic surgery/Medical Tourism. The hospitals are known for their state-of-the-art technology and high standards of client care, plus all CosMediTour Thailand Plastic Surgeons are highly qualified Plastic & Reconstructive specialists. We only work with the best to ensure that your results are nothing short of outstanding.
How much does plastic surgery cost in Thailand?
The cost of plastic surgery in Thailand depends on the type of procedure you're getting. Overall, however, the price of Thailand plastic surgery is less than that performed in Australia. Medical Toursim is important to the Thai economy—by providing high-quality surgeries for a lower cost, the government can ensure a steady stream of toursist from countries like Australia. When you add the overall lower cost of living and our favourable dollar exchange rate, that means lower Surgeon and hosptial fees for you.
What qualifications will my Thailand Plastic Surgeon have?
We only work with highly experienced Board-Certified Plastic Surgeons. All our Thailand Plastic Surgeons are medical doctors who have completed an additional 6 years of highly regulated, specialised Plastic & Reconstructive Surgery training.
Will there be a language barrier?
No. Our Thai Plastic Surgeons are world-renowned and highly educated. They speak multiple languages and many of them, when not performing surgery, travel across the globe to present lectures about Plastic Surgery. If you are concerned about any possible language barriers, please talk to your Client Manager—they know each of our Surgeons and can set your mind at ease.
How long will I need to stay in hospital?
Your time spent in hospital after surgery will depend on the procedure you have and its complexity. In Thailand, most clients are required to complete an overnight stay. This allows nursing staff to monitor the initial stages of recovery and is part of the next-level service you receive in Thailand. If surgical drains are placed to remove fluid from the incision sites after surgery, your stay may be longer (typically up to 2 nights). As with all aspects of your Plastic Surgery journey, your Surgeon will provide you with tailored advice and timeframes for your procedure.
What will my accommodation be like?
The resorts and hotels in Thailand are incredible. Following your Plastic Surgery procedure, you will be treated to the finest luxuries in one of our partnering 4 to 5-star properties. Think idyllic locations, spacious rooms, outstanding facilities and the warmest of Thai hospitality. Click here to read more Thailand accommodation FAQs.
Is there anything I should know about flying home?
If your recovery is progressing well, your Surgeon will declare you 'fit to fly' home during your post-surgery consultation. Be sure to take extra care during your return flight—have your pain relief medication handy in your carry-on luggage, keep well hydrated, and ask for assistance when using the overhead lockers.
Which country is best for doing plastic surgery?
Thailand leads the way when it comes to plastic surgery. As the world's number one Medical Toursim destination, the country sees thousands of clients flocking to its Bangkok and Phuket hospitals and clinics each year. Our all-inclusive Thailand Plastic Surgery packages give you access to the country's best Plastic Surgeons and world-class hospitals—facilities renowned for their advanced technology; high-end, luxurious hospital rooms; and highly trained medical professionals, all of whom have your needs as their top priority. You can rest assured that you'll be in the best hands during your Thailand plastic surgery procedure.
What is the best hospital in Thailand for plastic surgery?
We partner with a range of world-class hospitals in Thailand. These state-of-the-art facilities are located in Bangkok and Phuket and include Samitivej Chinatown Hospital, The World Medical Centre, and Phuket Plastic Surgery Institute. Our Thai hospitals have surgical set-ups comparable to the most advanced Australian hospitals. By partnering with the best hospitals in Thailand, we give our clients access to premium care and the most skilled Plastic Surgeons, renowned for their outstanding results. 
Before & After Thailand Surgery Results
We've helped thousands of clients discover the beauty of self-confidence with Thailand plastic surgery. Thank you to our beautiful clients for trusting us with their journey and for sharing their stunning transformations here.
Next Steps / How to book in your Plastic Surgery
The CosMediTour process is quick and easy. If you're ready to start your Thailand plastic surgery journey, complete our free online assessment to receive your tailored Surgical Recommendation and quote. After you receive your Recommendation, our Client Support team will be in touch to discuss your desired Surgeon and dates. To lock these in, a deposit is required—please be sure to consider the right payment options for you during this time.
Once you've secured your surgery date, the fun really begins. You will be assigned a personal Client Manager and can begin planning your procedure. You'll also be granted access to our private client portal, informational videos and more. For more information, or to speak with us in person, book a free phone or video consult today.
Why Thailand Plastic Surgery with CosMediTour?
If you've been researching plastic or cosmetic surgery Thailand will no-doubt have come up. With a reputation for superior quality and safety, there's little wonder why this captivating location is the destination of choice for millions of people around the globe. But why Thailand Plastic Surgery with CosMediTour? Simply put, you deserve the best.
Our Thailand Plastic Surgeons are highly skilled and experienced Plastic & Reconstructive Surgery experts. Renowned world-wide and based out of leading Thailand hospitals, you'll be in the safest of hands during your surgery with us. Our dedicated Client Support team will work with you to ensure a seamless experience before you travel, and our Client Liaisons will be with you on the ground to ensure that you feel confident and supported every step of the way.
When you think CosMediTour in Thailand, think premium care, ultimate luxury, and exceptional results. Learn more about us.