The CosMediTour Surgery Travel Warranty
In some cases, not all cosmetic plastic surgery procedures result in perfect outcomes and the unpredictable nature of cosmetic surgery, combined with client expectations, may lead to Revision Surgery following your surgery in Thailand and your return home. CosMediTour offers its clients full peace of mind through the CosMeditour Surgery Travel Warranty in the unlikely event that Revision Surgery becomes necessary.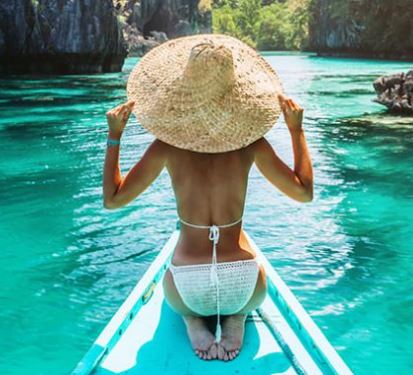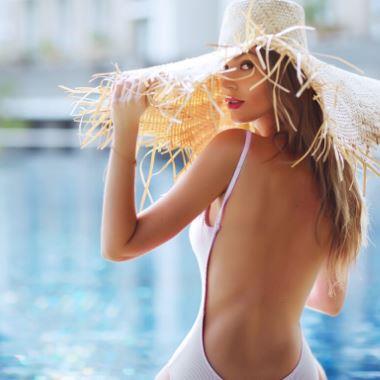 Your Warranty Inclusions
Return economy flights ex Australia or NZ to Bangkok or Phuket
Up to 14 nights luxury 4-5 Star accommodation* 
Full breakfast for the duration of your hotel or resort stay
VIP Airport-Hotel-Hospital transfers in Bangkok or Phuket
Capsular Contracture coverage (under 500cc implants)
All CosMediTour services in Australia and Thailand
Valid up to 12 months after initial surgery date
* In the original or e

q

uivalent hotel booked for  initial surgery
Eligible Procedures & Premiums
PROCEDURE
PREMIUM COST
Breast Augmentation
$290
 
Breast Reduction / Male Breast Reduction
$390
Breast Lift
$390
Breast Lift + Augmentation
$490
Breast Reduction with Lift and Implants
$590
Tummy Tuck
$490
Belt Lipectomy
$690
Extended Tummy Tuck
$590
Open Rhinoplasty (original)
$590
Revision Open Rhinoplasty
$590
Mid Face or Lower Face or Neck Lift
$390
Mid and Lower Face Lift
$390
Full Face & Neck Lift (Mid, Lower & Neck Lift with neck muscle tightening)
$590
Mummy Makeover (Breast Lift + Augmentation + Tummy Tuck)
$890
Revision Surgery
In the event that Revision or Corrective Surgery becomes necessary, a partial or full contribution towards surgery may be offered. The value of the contribution to be provided and any patient contribution will be coordinated by CosMediTour with the hospital on behalf of the Client, and determined by the Surgeon, Hospital and Surgical Review Board on a case by case basis. (conditions apply)
Warranty is valid at Phuket Plastic Surgery Institute – PPSI (formerly PIAC), Samitivej China Town Hospital (SCT), and The World Medical Centre (WMC), provided the initial surgery is booked through CosMediTour and the Surgery Travel Warranty taken out prior to surgery. CosMediTour is the exclusive representative agency in Australia and New Zealand for these hospitals.
If Revision or Corrective Surgery is accepted by CosMediTour and the Surgeon/Hospital and Surgical Review Board on a case by case basis, either on a partial or full contribution basis, these Revision Surgery costs and the Client's flights and accommodation will be covered on a case by case basis.
Capsular Contracture (First time Breast Augmentation Only)
An additional and very valuable cover for Capsular Contracture for Breast Augmentation under 500 cc is also covered. Please see Terms & Conditions for further detail.
Return Flights
Flights on selected carriers booked by CosMediTour, based on promotional economy class fares and booking availability. Peak season and all school holiday blackout dates apply.
Australian Departures from: Brisbane, Sydney, Melbourne, Adelaide, Darwin, Perth.
New Zealand Departures from: Auckland, Christchurch, Wellington.
Other Countries: Discuss with a CosMediTour representative. An allowance of up to $USD 1,000 will be provided towards the Patient's return airfares from other countries to Bangkok or Phuket.
Accommodation
Up To 14 Nights, Including Breakfast Daily at: 
BANGKOK: 5 star Montien Hotel, Surawong
PHUKET: 5 star Angsana Laguna Phuket or 4 star Homm Bliss Patong Beach Hotel.
Booking months apply; Bangkok, year round except Chinese New Year and Xmas-New Year; Phuket year round with a seasonal room surcharge of up to $500 applicable from 1 December – 28 February.
Note: Flights and Accommodation will be booked for the time required stated by your surgeon. Maximum 14 nights. Selected travel dates will apply and must be approved by CosMediTour and your surgeon. Phuket seasonal hotel surcharge applies. Any extra night requests will be charged to you. Accompanying companions will be charged accordingly.
Transfers
All agreed transfers are included in Thailand – Airport / Hotel / Hospital.
Validity
Warranty is valid if purchased prior to surgery booked through CosMediTour, with travel and Revision Surgery valid for up to 12 months after the initial surgery date.
Summary Of Terms & Conditions
The Surgery Travel Warranty is not valid if Revision Surgery is required because: the Client does not comply with the Surgeon's Recommendations at the time of consultation or following surgery, is negligent and does not follow pre and post surgery care, smokes in the 4 weeks prior to and 4 weeks following surgery, participates in activities that may adversely affect recovery, or where the Client does not like the aesthetic outcome and the outcome is deemed satisfactory by the hospital and the Surgical Review Board. In these cases, the Client will be required to contribute up to 100% towards any approved Revision Surgery, Travel and accommodation costs.
If you wish to purchase the Warranty, please contact CosMediTour to review and complete the full Surgery Travel Warranty Terms and Conditions.
Version: STW/V10: 12/2022