Facelift Frequently Asked Questions
Gravity, sun exposure, and day-to-day stress can take a toll on the body. On the face and neck, this can emerge as wrinkled, saggy, or loose skin. Facelift procedures (also known as Meloplasty or Rhytidectomy) combat the most visible signs of aging and rejuvenate the facial profile. Excess skin and fat is removed or redistributed, the underlying facial muscles are tightened, and the result is a smoother, more youthful looking contour. Planning a Facelift? Get informed with these FAQs.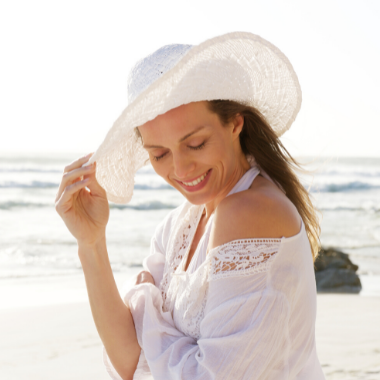 What is the best age to have a Facelift?
It's not so much the age you are, but the appearance of your skin. Facelifts have the most dramatic effects when performed on clients with some remaining skin elasticity and a defined bone structure. In general, the ageing process begins in your early 40s. The most common age for a Facelift is in the mid 50 – 60s.
How long will it take to recover from a Facelift?
Recovery times will vary based on factors like age, health, and the specific type of Facelift procedure you get. Most clients return to work 2 weeks after surgery and can resume normal activities within 4 weeks. Activities like swimming, weight training and strenuous exercise must be avoided for at least 6 weeks. As with all aspects of your procedure, your Plastic Surgeon will provide you with personalised advice on post-operative care and recovery timelines.
Will I have scarring after a Facelift?
Scars are an inevitable part of any surgery. Our highly skilled Plastic Surgeons use leading techniques to minimise scarring and, where possible, make incisions inconspicuous. Generally, Facelift scars can be hidden within the natural folds of your skin and hairline.
Are the results from a Facelift permanent?
The results from a Facelift are long-lasting, but the procedure cannot prevent your skin from continuing to age. A healthy lifestyle and a good skincare routine will help to maintain the results of your Facelift surgery.
Will I need to have a Revision Facelift in the future?
While the results from a Facelift aren't permanent, the procedure does not require a revision or 'redo' in the future like other Plastic Surgery procedures. Though you are still subject to ageing, you will always look younger than if you did not have the procedure done.
Can fillers offer the same result as a Facelift?
Cosmetic fillers are designed to replace volume. They do not elevate sagging skin or reduce muscle bands on the neck. Fillers can reduce some wrinkles, but this is not permanent—they do not smooth the skin nearly as much as a Facelift.
Will I experience pain after my Facelift?
Every client has a different pain threshold. Some clients will experience mild discomfort after their Facelift procedure, while others will find the feeling more severe. Pain medication will be prescribed to alleviate any discomfort and bruising, swelling and numbness* around the face and ears will dissipate after the first week. As with all aspects of your procedure, your Plastic Surgeon will provide you with personalised advice on what to expect and how to best-manage your recovery. 

*In some cases, numbness can last for 4 months. You should speak to your Plastic Surgeon about any concerns you have leading up to your procedure.
IMPORTANT The information on this website is intended to provide a general guide only. It isn't intended to be, nor should it be relied on, as a substitute for legal or other professional advice. Clients need to take responsibility for their overseas travel decisions and should obtain any appropriate professional advice relevant to their particular circumstances. Whilst care has been taken in the preparation of this content, CosMediTour does not guarantee the accuracy, reliability, currency or completeness of any material on this or any linked site. CosMediTour accepts no legal liability arising from or connected to any material on this website or on any linked site.