Weight Loss Surgery Frequently Asked Questions
Sometimes healthy eating and increased exercise is not enough to combat obesity. Weight Loss Surgery, also known as Gastric Sleeve or Sleeve Gastrectomy Surgery, can assist clients with their weight loss journey. The procedure involves the partial removal of the stomach to permanently reduce the overall stomach size. Following surgery, clients typically feel fuller faster and enjoy a dramatic improvement in their quality of life. If you're considering surgery to enhance your lifestyle, start your research with our Weight Loss Surgery FAQs.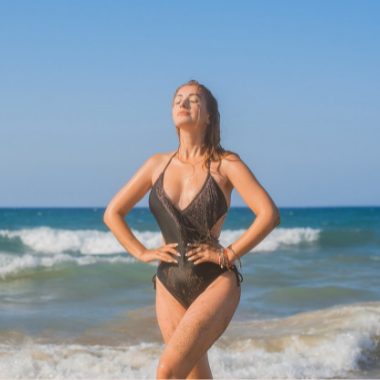 What are the key benefits of Weight Loss Surgery?
Weight Loss Surgery can significantly reduce obesity-related health issues and improve quality of life. Clients typically experience a dramatic reduction of weight following surgery. This can relieve joint and muscle pain, boost self-esteem, and result in clients feeling more energised overall. To find out if Weight Loss Surgery is right for you, contact our Client Support Team, or complete your free assessment.
How much weight will I lose after Weight Loss Surgery?
The amount of weight each client loses after surgery will vary depending on how closely they follow their Surgeon's post-surgery diet and lifestyle recommendations. Typically, clients can expect to lose 1 to 1.5kg per week until a normal weight range is reached. As with all aspects of the procedure, your Surgeon will discuss your realistic results during consultations.
Will a lot of my stomach be removed?
Weight Loss Surgery typically involves the removal of 70 to 90% of the stomach. A small pouch is left behind so that the body can still function, however the amount of food a person can consume post-surgery is significantly decreased.
Can I eat after surgery?
Yes. Clients will be placed on a clear liquid diet the morning after their surgery. From there, Plastic Surgeons will provide tailored advice about the best dietary choices to make to ensure optimal results.
Will I still get hungry after my Gastric Sleeve?
Yes, but not as much. Because a large portion of the stomach is removed during surgery, clients experience a large reduction in feelings of hunger afterwards. The weight loss component of the surgery comes because clients feel less hungry and reduce their food intake accordingly.
How long does Weight Loss Surgery take?
In most cases, surgery will take approximately 1 hour to complete. Weight Loss Surgery is performed under general anaesthesia and clients are required to stay in hospital for at least 2 days after the procedure.
When will I be expected to exercise after Weight Loss Surgery?
Clients are typically expected to walk a few hours after surgery to promote circulation. As with all aspects of the procedure, your Plastic Surgeon will provide you with tailored advice about your recovery journey and when you can reintroduce more strenuous activity.
What incisions are used for Weight Loss Surgery?
Weight Loss Surgery, or Gastric Sleeve surgery, is performed using small keyhole incisions on the abdomen. A thin surgical instrument with a camera attached, known as a laparoscope, is inserted through one incision so that the Surgeon can see the client's internal organs. Additional surgical instruments are inserted into the other incisions to remove portions of the stomach. Once 70 to 90% of the stomach has been removed, the Surgeon will create the Gastric Sleeve by stapling the remaining portion of the stomach. The incisions will then be closed with sutures.  
Will my excess tissue (fat and skin) be cut away?
No. Weight Loss Surgery is different to a Tummy Tuck and focuses on the stomach (the internal organ) only. Clients wishing to address the appearance of their torso and may opt for a Tummy Tuck afterwards, provided they have met and can maintain their goal weight.
Is Weight Loss Surgery reversible?
No—Weight Loss Surgery is permanent, and the procedure cannot be reversed. Clients are required to complete a detailed assessment prior to surgery to ensure that it's the right course of action to take. It is also recommended that clients see a clinical psychologist and consult their GP before booking in their Weight Loss procedure with CosMediTour.
What is recovery like?
Weight Loss Surgery recovery is relatively quick but varies between clients. In most cases, clients can resume their normal activities 1 week after the procedure. Clients must stick to a liquid/pureed food diet for the first 4 weeks, then transition to soft foods as per their Surgeon's advice. Generally, clients can resume eating solid foods 6 weeks after surgery. This depends on how well recovery is progressing—your Surgeon will provide tailored advice based on observations made during your post-surgery consultations.
Will I experience pain during recovery?
All clients experience pain differently however, in most cases, pain and discomfort after Weight Loss Surgery is minimal. As with all aspects of your procedure, your Plastic Surgeon will provide you with tailored, realistic advice about what you can expect after surgery. They will prescribe pain medication to help you manage post-surgery discomfort as needed.
Are there any risks associated with Weight Loss Surgery?
There are potential risks and complications associated with all forms of surgery, however there are steps you can take to reduce your chances of these occurring. While minimal, common risks include bleeding, infection, and sleeve staple line leakage. To ensure you're in the best shape for your Weight Loss Surgery, avoid nicotine (smoking and vaping) and alcohol prior to the procedure and follow all your Surgeon's instructions carefully. If you have any concerns in the lead up to your surgery, be sure to raise these with your Plastic Surgeon and your CosMediTour Client Manager.
Will my scars be noticeable?
The incisions used for Weight Loss Surgery are small (keyhole). While scarring will be noticeable during initial recovery, it will fade. If cared for properly scars will be barely noticeable with time.
Does everyone experience heart burn after Weight Loss Surgery?
Not necessarily. While some clients report increased episodes of heart burn after Weight Loss Surgery (also known as Gastroesophageal Reflux Disease, or GERD), others state that incidents of GERD decrease. If you are concerned about heart burn or would like to know more about the risks and complications associated with Weight Loss Surgery, be sure to raise this with your Client Manager and speak to your Plastic Surgeon during consultations.  
How do I know if I'm a candidate for this procedure?
Ideal Weight Loss Surgery clients must have a body mass index (BMI) greater than 40, or at least 32 to 50 with one or more obesity-related health problems. If you're not sure if you meet these requirements, contact our Client Support Team on 1300 000 633. To get your CosMediTour journey started, complete your free assessment to receive your obligation free quote and Surgical Recommendation.
IMPORTANT The information on this website is intended to provide a general guide only. It isn't intended to be, nor should it be relied on, as a substitute for legal or other professional advice. Clients need to take responsibility for their overseas travel decisions and should obtain any appropriate professional advice relevant to their particular circumstances. Whilst care has been taken in the preparation of this content, CosMediTour does not guarantee the accuracy, reliability, currency or completeness of any material on this or any linked site. CosMediTour accepts no legal liability arising from or connected to any material on this website or on any linked site.