Frequently Asked Questions - Thigh Lift
Getting ready for your CosMediTour Thigh Lift procedure? On this page, you'll find some of our most frequently asked questions to help kick start your Thigh Lift recovery. Please feel free to contact us if you have anything else to ask.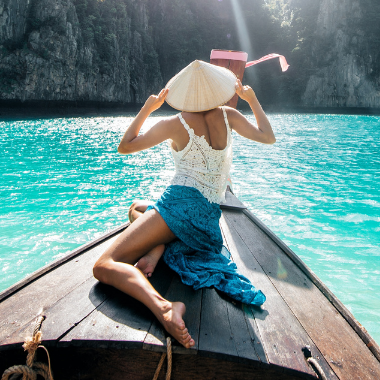 What are the scars like from a Thigh Lift?
Scarring from Thigh Lift incisions look like raised lines on your skin. In most cases, these lines can be concealed in the groin crease, or where they will be hidden by most types of clothing and bathing suits. In cases of extreme excess tissue, an additional scar may be created by an incision that extends from the groin, down the front of the leg to just above the knee. Your Plastic Surgeon will advise on the techniques and incisions needed to perform your Thigh Lift. They will also provide advice on how you can further reduce the appearance of your scars with post-surgery care.
How long is the recovery time after a Thigh Lift?
Because the incisions are made in the groin and upper leg area, sitting for an extended period can be uncomfortable after surgery. Most clients require at least 3 weeks off work, driving, and normal activities. Strenuous activity should be avoided for at least 6 weeks, and swelling will subside after 10 weeks. A full recovery can be expected around 3 months after surgery. It's important to note that everyone heals at a different rate. Your Plastic Surgeon will provide you with personalised advice on your recovery timeframe.
Can I just have Liposuction instead of Thigh Lift surgery?
Liposuction is designed to remove fat cells only—it won't work to remove excess skin. In some cases, performing liposuction alone can actually make your thigh area look worse, as it causes even more excess loose skin to develop. Your Plastic Surgeon will assess the amount and type of excess tissue present on your thighs (fat, skin, or both) and recommend the best approach to address it.
Is a Thigh Lift painful?
All clients experience pain differently. Some clients may experience mild discomfort after surgery, while others will experience more severe symptoms. Your Plastic Surgeon will provide you with personalised advice on how to manage pain and prescribe pain relief medication as required.
Will I need to wear a post-surgery support garment after Thigh Lift surgery?
Yes, you will. Wearing a post-surgery support garment is critical to your recovery. This compression-style garment will help to manage your swelling, aid in the healing of your incisions, and contribute to your overall Thigh Lift results. Plastic Surgeons generally advise these be worn for at least 6 weeks, however you will receive tailored during your consultations.