Thailand Travel
Thailand will welcome you with a smile as golden as her idyllic beaches and glittering temples. Loved the world over, each year millions flock to her shores to experience a fascinating fusion of history, culture, sophistication, relaxation, and full-on fun. From the bustling city of Bangkok to the picture-perfect island of Phuket, read on to discover all you need to know about this enchanting country.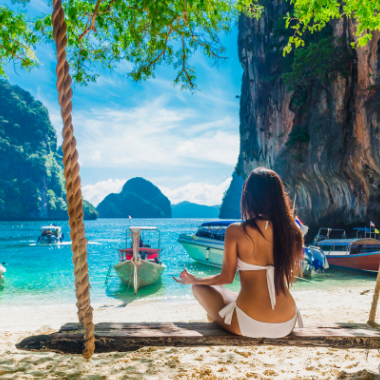 Discover all you need to know about Thailand before you go.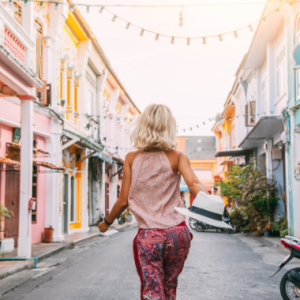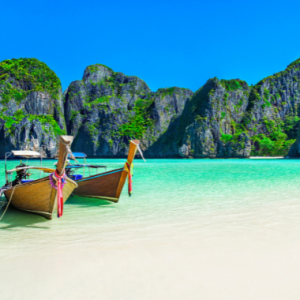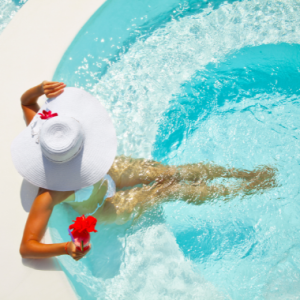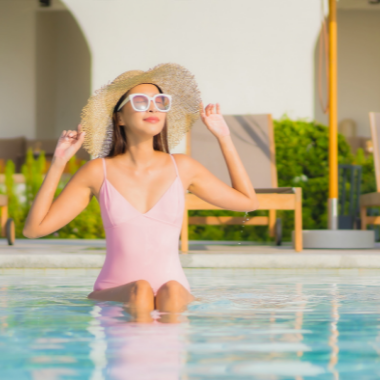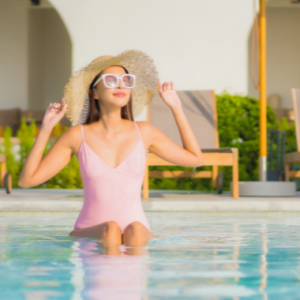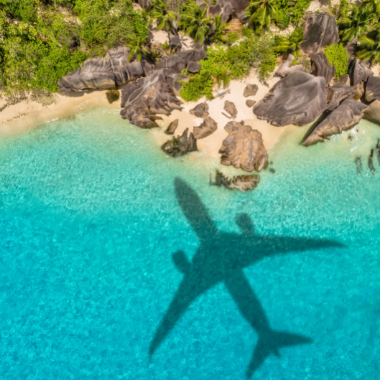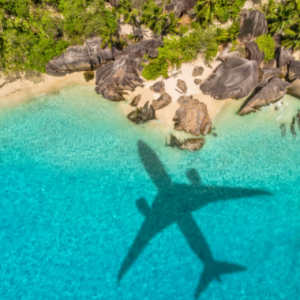 We partner with the best hotels and resorts in Bangkok and Phuket, so you can recuperate in luxury after your surgery.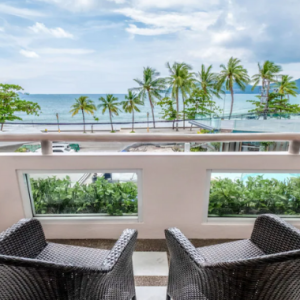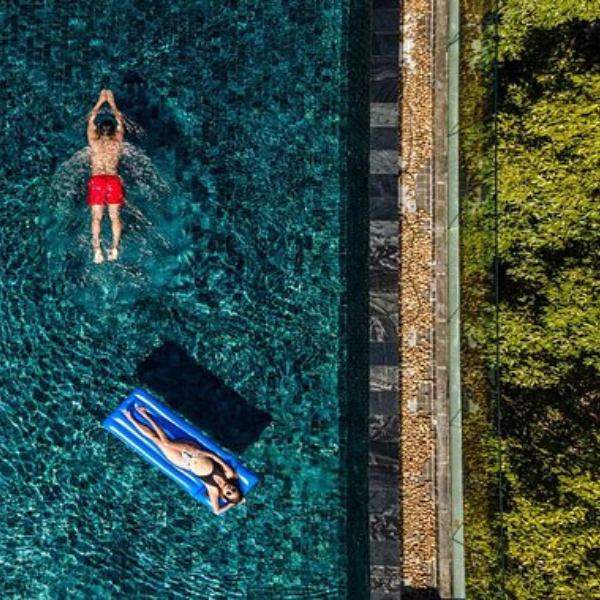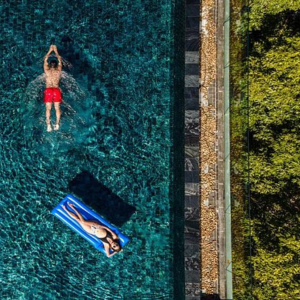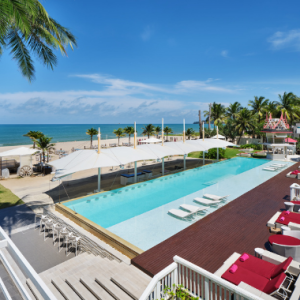 About Travelling To Thailand
Thailand is a relaxed, warm and welcoming country. Just like travelling anywhere abroad, it's important to familiarise yourself with the culture of the country's people before you arrive. Being across rules, cultural etiquette and local customs will not only ensure you have a smooth visit, but it will enrich your Thai experience tenfold.
Important Travel Information
Read through our Thailand Travel FAQs to learn about mandatory entry requirements, safety protocols and more.
Thailand Dos and Don'ts
Thailand culture is laid back, warm and welcoming, but are there some important Do's and Don'ts to be aware of.

Do dress respectfully
Ensure you dress respectfully if you're visiting temples or palaces, with your shoulders and knees covered.
Do remove your shoes
Remove your shoes before going inside a temple or home and even some shops. As a rule of thumb, if you see shoes lined up outside a premise, take yours off before entering.
Do stand up and pause when for the national anthem
The national anthem is played in public areas at 8.00am and 6.00pm daily. When you hear it, stop what you're doing, stand and be still to show respect.
Do go with the flow
Thai people have a lovely expression that you'll often hear – 'mai pen rai'. It translates to 'no problem' or 'no worries'. Take the lead of locals and don't sweat the small stuff in Thailand. Relax, smile and enjoy your time.
Do show respect to Buddha
The image of Buddha is sacred in Thailand and must not be sat, leaned or climbed on. Equally avoid buying an image of Buddha as you require a special license to take it out of the country.
Do return a wai
The wai is Thailand's prayer-like gesture with the hands together in front and head slightly bowed. To not return a wai is considered impolite. If a local wais you, place your palms together, raise your hands towards your chin and return the wai with a kind smile.
Do smile
Smiles are essential to Thai etiquette and go a long way to establish your good intent. Smile when interacting with locals and remember to relax and smile, even if things aren't necessarily going to plan.
Do use your right hand 
The left hand is considered dirty in Thai culture, so when passing an object or paying someone, always use your right hand to pass objects or when paying someone.
Don't raise your voice or lose you cool
Remaining calm and not raising your voice are qualities that are of absolute importance in Thai culture. Shouting or getting angry is unacceptable, so keep your cool at all times.
Don't talk about the King
Thailand reveres its royal family and has strict laws surrounding it. Disrespecting the Thai royal family in any way can land you in prison. Never talk about the King and never disrespect his image, including that printed on currency. Don't take any photos or post them on social media. Always stand and pause when you hear the national anthem played.
Don't touch your feet or someone else's head
Touching your own feet and touching someone else's head is offensive to locals. Buddhist's believe that the head is the holiest part of a person's body, and the feet are the lowest and therefore dirtiest part of a person's body. Never touch another person's head. And avoid any action involving your own feet, like touching, pointing or raising them, or stepping over people.
Don't touch monks
Women are not permitted to touch a monk or hand anything directly to them. If you have any offering to make, set them on the ground.
Don't point at people
Pointing at someone is considered rude in most cultures and particularly so in Thailand.
What to Pack
See our what-to-pack guide for a full list of ideas from clothing to local power adaptors, post-surgery aids and more. 

Currency, Timezone, Connectivity & Weather
Currency
The Thai currency is Thai Baht (THB). Exchange rates fluctuate on a daily basis, so the easiest way to understand how much a price is, relative to your home country currency, use an app like Xe Currency Converter
Timezone
Thailand observes Indochina Time all year, with no daylight savings.
To see the time difference with your home country, use a time converter ike Time & Date or World Time Buddy
Connectivity
Internet access is good in Thailand with free wi-fi available in most hotels, hospitals. cafés, restaurants, malls and airports. Importantly, to avoid returning home to thousands of dollars in excess data charges, contact your mobile service provider to explore your global roaming options before you travel.
Weather
Thailand enjoys a hot, balmy climate year round with lots of sunshine. Temperatures are high as is the humidity. Like in any tropical climate, in the 'wet season' (June-October) you can expect monsoonal rains, however, these showers tend to pass quickly with the sunshine prevailing soon after.
Getting Around
Getting around Bangkok & Phuket is simple, just beware of price gouging by some drivers.

‍Tuk Tuk
These open-air, three-wheeled vehicles are a fun way to get about. Be mindful that you may be charged more than you expect, so always negotiate the price before you get in. Also be wary of drivers that offer to take you to their 'friend's shop' or 'a good place' – these drivers are getting kickbacks from store owners to drive tourists to their business!
Taxi
Air Conditioned Taxis are a comfortable way to get around. There's no need to negotiate the fare as all taxis are metered. Be wary of drivers refusing to use the metre or those insisting on giving you a fixed fare instead of using the metre. Like tuk-tuks, watch out for over-eager drivers who offer to take you to 'good' places.
Grab
Grab is just like Uber in Asia. It's a ride sharing app that offers an easy, relatively cheap way to get around. Download the app to take the hassle out of having to negotiate pricing with drivers.
Bangkok Skytrain
This well-priced overhead train service stops at all the major tourist spots in Bangkok.
Staying Safe
Like all travel abroad, it's important to be aware of any local restrictions, rules and insights to ensure your safety when travelling in Thailand.
The Latest Travel Advice
To keep across changing conditions and key government travel advice to Thailand visit your relevant country travel advice platform:
Australia | New Zealand | Singapore | UK | UAE | USA | Canada

Customs
Upon entering Thailand you are permitted to bring a small amount of Alcohol and Cigarettes. To learn about limits see Thai Customs

Medication
If you are travelling with any medication (over-the-counter or prescription) you must bring a copy of your original prescriptions AND a letter from your doctor that includes details of the medications.

Prohibited Goods
There are a range of goods that are strictly prohibited to take in or out of Thailand. Possession of these goods can lead to imprisonment or capital punishment.
These items include, but are not limited to:
– Narcotics e.g. marijuana, hemp, opium, cocaine, morphine, heroin
– Goods with the Thai national flag & Fake Royal Seals
– Fake currency & counterfeit trademarked goods
– Pirated copyright goods e.g. music, computer software
– Obscene objects, literature, or pornographic materials

On-The-Ground Saftety Tips
Water
Do not drink from the taps. Always drink bottled water.
Ice served in hotels and restaurants is made from filtered water, so it's safe to consume.
Fruit
Fruit is Thialand is amazing, but ensure you only buy fruit that is whole or seal packaged –  not cut or stored directly on ice. The packing ice cubes are pushed over the ground and may carry bacteria.
Street Food
Street food in Thailand is delicious. To reduce your chances of getting sick, eat where the locals eat – the food will most likely be fresher.
Mosquitoes
Diseases like Dengue Fever are rare, but can occur so it's best to use insect repellant and cover up at night.
Ocean
Be aware of riptides especially during monsoon season. The seas are beautiful, but they can be dangerous and even deadly.
Bars
If you're in tourist area bars outside of your hotel, be mindful of overcharging, watch who makes your drinks and don't accept drinks from strangers. Be aware that Ping Pong shows are often marketed as free, but once inside an entry fee is charged. A friendly reminder; alcohol post-surgery is not recommended.
Emergency Contacts
CosMediTour clients enjoy the services of a dedicated Client Liaison team, on-the-ground in Thailand for guidance and support. View key contact information here
IMPORTANT The information on this website is intended to provide a general guide only. It isn't intended to be, nor should it be relied on, as a substitute for legal or other professional advice. Clients need to take responsibility for their overseas travel decisions and should obtain any appropriate professional advice relevant to their particular circumstances. Whilst care has been taken in the preparation of this content, CosMediTour does not guarantee the accuracy, reliability, currency or completeness of any material on this or any linked site. CosMediTour accepts no legal liability arising from or connected to any material on this website or on any linked site.