Frequently Asked Questions - Hospitals
Making the choice to undergo Plastic Surgery in Thailand is big. Whether you're travelling to one of our Bangkok hospitals, or to our Phuket hospitals, we want to ensure that you feel safe, confident, and fully informed at every step along the way. On this page, you'll find the frequently asked questions we get about our Thailand hospitals—from how to get there, to what to pack in your overnight bag. Have a question we've missed? Contact us so we can help.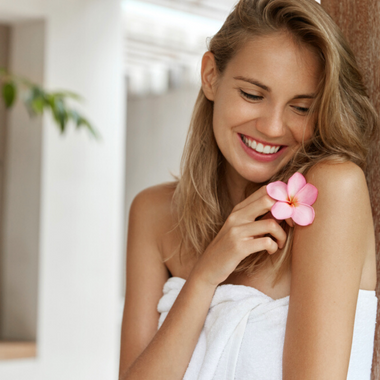 Where are your partner hospitals located?
We partner with a range of world-class hospitals in Thailand. They are located in Bangkok and Phuket so, not only will you have your procedure performed in a state-of-the-art facility, you'll get to experience an incredible cultural exchange along the way. More information about our Thailand hospitals can be found here. For help with choosing where to have your procedure completed, take a look at our Guide to Choosing a Thailand Surgery Location. 
What are the hospitals like in Thailand?
Thailand is the number one destination for Medical Tourism. Their hospitals are some of the finest in the world, known for their incredible staff and state-of-the-art technology. The hospitals and clinics that we partner with in Bangkok and Phuket are renowned for their exceptional client care and the rooms on the ward actually resemble luxury hotels! Click here to find out more.
How long will I need to stay in hospital?
Your time spent in hospital after surgery will depend on the procedure you have and its complexity. In Thailand, most clients are required to complete an overnight stay. This allows nursing staff to monitor the initial stages of recovery and is part of the next-level service you receive in Thailand. If surgical drains are placed to remove fluid from the incision sites after surgery, your stay may be longer (typically up to 2 nights). As with all aspects of your Plastic Surgery journey, your Surgeon will provide you with tailored advice and timeframes for your procedure.
Do I need an overnight hospital bag?
It's always best to be over prepared when it comes to packing your hospital bag. This ensures that you have everything you need if you need to stay longer than you anticipated. Essential items to take to hospital include your passport; a small amount of money (Thai Baht); your phone/mobile devices (for entertainment), chargers, and a Thailand power adapter; toiletries; post-surgery support garments; pyjamas & bed socks; a clean change of clothes & underwear (loose fit/easy to get on and off); your regular medications; tissues, wet wipes; and a book. For more information, please refer to our Ultimate Packing List.
Will I get my own hospital room?
Yes. As part of your CosMediTour package, you will get a private hospital room in one of our state-of-the-art Thai hospitals. All hospital rooms are set up to resemble luxury hotel rooms, so you can rest assured you'll be in the utmost comfort during your initial recovery. To find out exactly what your hospital room will look like, and the amenities on offer, contact our Client Support Team, or your Client Manager, on 1300 000 633.
Can someone stay with me?
Yes, in fact we require all our clients to have a companion with them to discharge them from hospital and stay with them for at least 24 hours. Your companion can stay with you overnight in hospital in the same room, on a daybed. Please talk to your Client Manager if you would like this to happen so that they can confirm the details with you.
How will I get to hospital?
Your hospital transfer will collect you from your hotel. Please wait in the lobby for their arrival. A reminder—specific details of your transfers will be contained in your Final Hospital Treatment Plan.
Where do I go to be admitted?
Upon arrival at the hospital, you will be directed to the Patient Admission desk. Here, you will register and complete your admission paperwork. You will need your passport and Travel Insurance Policy for this process.
IMPORTANT The information on this website is intended to provide a general guide only. It isn't intended to be, nor should it be relied on, as a substitute for legal or other professional advice. Clients need to take responsibility for their overseas travel decisions and should obtain any appropriate professional advice relevant to their particular circumstances. Whilst care has been taken in the preparation of this content, CosMediTour does not guarantee the accuracy, reliability, currency or completeness of any material on this or any linked site. CosMediTour accepts no legal liability arising from or connected to any material on this website or on any linked site.