Rhinoplasty Frequently Asked Questions
A Rhinoplasty, or Nose Job, is an intricate procedure designed to reshape and redefine the proportion of the nose. Plastic Surgeons treat this procedure as a delicate balancing act—they skilfully remove excess bone and cartilage to resize the nose, address structural abnormalities, and improve function (breathing and sinus-related issues). Rhinoplasty procedures address a range of concerns and result in a transformed facial profile. If you're planning a Rhinoplasty scroll through our FAQs to start your research process.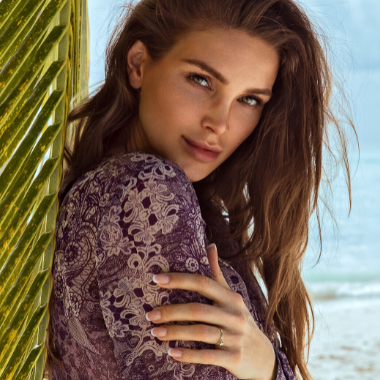 How long before bruising & swelling subsides?
Bruising after a Rhinoplasty typically lasts for around 2 weeks. Some clients will have more bruising than others—this is dependent on the techniques used during their procedure and how their body handles surgery. Overall, swelling lasts up to 12 months, but, at the 6-month mark, the visible signs of swelling will be almost unnoticeable.
Do I need to wear a splint and have packing after a nose job?
Yes. Your Surgeon will generally require you to wear a nasal cast (nose splint) and packing for the first 5 – 7 days. This is to keep the nose straight during the initial stages of healing, and to assist with swelling. Splints and packing will be removed at your post-surgery follow up consultation. 
What are the 2 Rhinoplasty approaches?
Plastic Surgeons can choose between an Open or Closed Rhinoplasty approach. An Open (External) Rhinoplasty involves 3 incisions and allows Surgeons to gain direct access to the internal structure of the nose. It is best used on clients who've had previous nasal surgeries. Closed (Internal/Endonasal) Rhinoplasties involve 2 incisions and are best suited to clients requiring less significant change.
What's the difference between Excisional, Structural & Preservation Rhinoplasty?
These are the 3 main techniques used to perform a Rhinoplasty procedure. An Excisional Rhinoplasty sees bone and cartilage removed bit by bit, relying on scar tissue to pull the nose into shape. It is often done using the Closed approach. A Structural Rhinoplasty focuses on reinforcing the nose structure by repurposing the client's excess tissue to reshape the nose. It can be done using the Closed or Open approach. A Preservation Rhinoplasty aims to retain as much of the client's original bone and cartilage as possible. Rather than using the 'top down' approach of a Structural Rhinoplasty, Plastic Surgeons go under the nasal bridge to remove excess tissue without changing the natural spread of the nose.
How long after a nose job can I exercise?
In most cases, clients can resume gentle exercise 4 – 6 weeks after surgery. It is important that you don't do any activity that might increase nasal swelling, so avoid having your head lower than your heart, and get your Surgeon's permission before resuming contact sports. As with all aspects of your recovery, your Plastic Surgeon will provide tailored advice on when it's safe for you to exercise again.
Is there an age-limit for Rhinoplasty?
Rhinoplasty procedures can be performed any time after your nasal growth is complete. This usually occurs by 15 in girls and 16 in boys. The ideal time for Rhinoplasty is in your younger adult life and, in fact, we require all clients to be 18 years old and above. Due to increased risks surrounding healing, it is not recommended for clients over 60 years of age.  
Is a nose job painful?
All clients experience pain differently. Some clients experience mild discomfort after their Rhinoplasty procedure, while others have discomfort that is more severe. In most cases, pain will subside in the first few days after surgery. Your Plastic Surgeon will provide you with personalised advice on how to manage your pain during recovery and will prescribe medication as required.
How long will I need to take off work?
In most cases, clients can return to work 2 weeks after their Rhinoplasty procedure. This is, of course, dependent on the nature of the work and the rate at which you heal. All Rhinoplasty journeys are different, so be mindful that your recovery time may vary. As with all aspects of your procedure, your Plastic Surgeon will provide you with personalised advice on when it's safe for you to return to work.
IMPORTANT The information on this website is intended to provide a general guide only. It isn't intended to be, nor should it be relied on, as a substitute for legal or other professional advice. Clients need to take responsibility for their overseas travel decisions and should obtain any appropriate professional advice relevant to their particular circumstances. Whilst care has been taken in the preparation of this content, CosMediTour does not guarantee the accuracy, reliability, currency or completeness of any material on this or any linked site. CosMediTour accepts no legal liability arising from or connected to any material on this website or on any linked site.