Mummy Makeover Frequently Asked Questions
Sagging and wear to the breasts and torso is normal after pregnancy and breastfeeding. In fact, it's normal after any major period of growth or hormonal change. Despite the name, a Mummy Makeover is not exclusive to mothers. The term refers to a combination of procedures designed to restore the body to its natural (or pre-pregnancy) state. Mummy Makeovers typically involve Breast Augmentation, Breast Lift, Tummy Tuck and, occasionally, Labiaplasty. If you're planning a Mummy Makeover, get informed with our most common FAQs.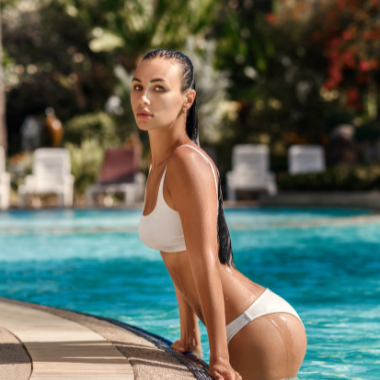 What is included in a Mummy Makeover?
Mummy Makeovers always include a Tummy Tuck and Breast surgery at a minimum. The most common combination of procedures is a Breast Augmentation, Breast Lift, and Tummy Tuck. Other procedures which may be incorporated include Breast Reduction, Liposuction and Labiaplasty.
Do I have to be a mother to have a Mummy Makeover?
No. Despite the name, Mummy Makeovers are not exclusive to mothers. The name refers to a combination of Plastic Surgery procedures used to restore the body after sagging and wear. This can be caused by pregnancy, breastfeeding, hormonal changes, extreme weight loss/gain, or aging.
How long does Mummy Makeover Surgery take?
A Mummy Makeover involves a sequence of surgeries with a standard operating timeframe of 4 -8 hours. Each procedure is highly customised, based on the individual needs of the client, and their desired results. Your Plastic Surgeon will advise you on the actual timing of your surgery once your combination of procedures has been finalised.
Will my Mummy Makeover scars be visible?
Our skilled Plastic Surgeons take great care to conceal incision lines in the natural folds of the body, so that they can be hidden as much as possible. All clients heal at different rates but, in most cases, scars take up to 18 months to heal. Over this time, you will see a continual improvement—the colour of your scars will change, and they will fade if cared for properly. Be sure to talk to your Plastic Surgeon about your concerns with scarring during your consultations.
What is the recovery period like after a Mummy Makeover?
Mummy Makeover recovery timelines vary depending on the number of procedures included, and the type of surgeries performed. In most cases, results can be felt immediately after surgery, though swelling and bruising can be present for up to 10 days. All clients heal at different rates but, generally, clients can reintroduce light exercise (walking) after 2 weeks, resume driving after at least 4 weeks, and return to work after at least 6 weeks. Following surgery, the body needs time to settle—it can take 6 to 12 months to experience the full outcomes of your Mummy Makeover.
Do I need support garments after a Mummy Makeover?
Yes, you do. Post-surgery support garments are critical to your recovery—they aid in the management of swelling, protect your incisions while they heal, and contribute to your overall results. In most cases, these compression-style garments must be worn for up to 6 weeks. Your Plastic Surgeon will advise on the specific timeframe for your recovery.
How soon after a Mummy Makeover can I exercise?
While, in most cases, light exercise can be reintroduced 2 weeks after surgery, this is strictly limited to walking and very short, assisted stair climbs. Generally, other exercise can be reintroduced 8 to 12 weeks after surgery, though your specific recovery may vary depending on the complexity of your procedures. It is important to note that high impact activities, like running and weightlifting, should not resume until you have completely recovered. Commencing these activities early can impact your results. As with all aspects of your recovery, your Surgeon will provide you with personalised advice on the right timings for you.
How painful is a Mummy Makeover?
Everyone has a different pain threshold, so it's not possible to accurately predict how you will feel after your Mummy Makeover. Mild, moderate, or sometimes severe discomfort is normal after surgery. This will generally start to ease after 1 to 2 weeks. Your Surgeon will provide you with personalised advice on how to manage your pain effectively and can prescribe medication as required. 
IMPORTANT The information on this website is intended to provide a general guide only. It isn't intended to be, nor should it be relied on, as a substitute for legal or other professional advice. Clients need to take responsibility for their overseas travel decisions and should obtain any appropriate professional advice relevant to their particular circumstances. Whilst care has been taken in the preparation of this content, CosMediTour does not guarantee the accuracy, reliability, currency or completeness of any material on this or any linked site. CosMediTour accepts no legal liability arising from or connected to any material on this website or on any linked site.