Frequently Asked Questions
Getting ready for Plastic Surgery in Thailand? No matter the procedure, we want you to feel safe, happy, and fully informed as you prepare. On this page, we tackle all the major topics—from why it's important to give up smoking and vaping before surgery, to what you can expect as your Thailand Plastic Surgery procedure unfolds. Scroll down to get the answers you need and contact us if there's anything we've missed. For general FAQs, please click here.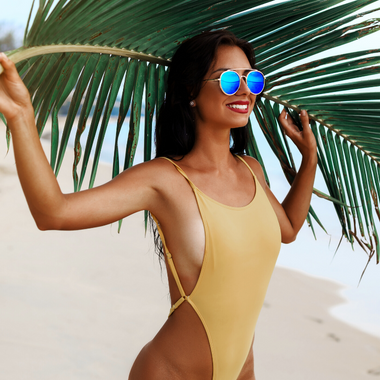 Are there risks involved in Plastic Surgery?
While you can rest assured that you'll be in the most capable surgical hands throughout your CosMediTour procedure, there are potential risks and complications to consider with all forms of surgery. You can significantly reduce the chance of these occurring by giving up nicotine at least 6 weeks before and after surgery; avoiding alcohol 2 weeks before and after surgery; and ensuring that you're a suitable weight for surgery (more on all of this on our blog).

To ensure that you're fully informed about your Plastic Surgery procedure, and the risks involved, please do your own credible research prior to surgery. Our expert Surgeons will discuss this with you in your consultation and will take the utmost care to minimise the occurrence of surgical complications during your procedure.
Will I have pain during surgery?
Your Plastic Surgery procedure will be conducted under general anaesthetic. This means that you'll be in a sleep-like state for the duration of the surgery so that you cannot feel anything. Following surgery, mild to moderate pain and, sometimes, severe discomfort is normal. Your Plastic Surgeon will prescribe pain relief medication as required. Depending on the procedure, pain can last 1 – 2 weeks, but lessens every day.
How long will my surgery take?
That depends on the type of Plastic Surgery procedure you're having. In most cases, clients undergoing Plastic Surgery in Thailand are required to complete a short hospital stay (at least overnight). Again, this depends on the specific procedure you're having. For more information, refer to the Procedure FAQs below, or contact our Client Support team: 1300 000 633.
Is there a weight restriction for Plastic Surgery?
Yes, to ensure your health and safety, our Plastic Surgeons recommend being within a healthy Body Mass Index (BMI) range prior to having any surgical procedure. For optimal results, it is also best if you're at your goal weight—any fluctuations post-surgery will affect your aesthetic outcome. Learn more about BMI and find out if you're a suitable weight for your procedure here.  
Can I drink alcohol before & after my procedure?
Alcohol is a blood thinner. To ensure a safe and successful Plastic Surgery procedure, clients must not drink 2 weeks before their surgery. For optimal recovery, refrain from drinking alcohol for at least 2 weeks after surgery. Following this advice will reduce the risk of bleeding and assist with the management of swelling and bruising.
Why must I give up smoking and vaping?
Nicotine, present in cigarettes and vapes, restricts blood flow. This, in turn, increases the risk of infection, skin loss, and poor circulation. Side effects of smoking before and after surgery include slower healing time, increased scarring, accelerated aging of the skin, a loss of skin elasticity, blood clots, difficulty breathing, and increased change of capsular contracture (for Breast Surgery clients). In some cases, the complications of smoking or vaping pre- and post-surgery can result in necrosis—the permanent death of cells and tissue which can lead to disfigurement and be fatal. 

Plastic Surgeons require clients to give up smoking and vaping for at least 6 weeks before and after your Plastic Surgery procedure. For more information, click here.
Can I exercise after surgery?
Yes, but be prepared for initial downtime. All clients heal at different rates. Your recovery timeframe will be specific to you and the complexity of your Plastic Surgery procedure. In most cases, clients are encouraged to do light walking for circulation in the first few days after surgery, but more strenuous activity is to be limited. The first 6 weeks post-surgery is crucial for recovery. Please avoid lifting over 5 kgs during this time (including children) and ease back into your normal activities over a 3-month period as per your Plastic Surgeon's advice. 

Swimming is to be avoided until your incision sites are healed. Your Plastic Surgeon will monitor your recovery progress and provide tailored advice as to when you can resume running, jumping, weightlifting etc. For more information, refer to the Procedure FAQs.
When will I be able to swim after my procedure?
Swimming and extended exposure to water must be avoided until your Surgeon's permission is granted (usually up to 3 months)—this includes pools, the ocean, baths, spas, and saunas. After surgery, your suture sites are porous. Exposure to water and steam can result in slower healing wounds, an increased chance of infection, and bad scarring. If you are in water before your wounds are properly healed, ensure that it is not for an extended time, and that you dry your suture sites completely/change your bandages if they're wet. Particularly in the first few weeks, we recommend showering in lukewarm or cold water to reduce the amount of steam in your bathroom. 
Can I tan before surgery?
No—fake tans/spray tans are not permitted before surgery as they can increase the risk of infection. Similarly, skin tanned by the sun can be more sensitive and lead to increased inflammation, bleeding, and poor healing. Avoid the sun and fake tans for 2 – 3 weeks before surgery. 

Following your procedure, it's recommended that you limit sun exposure (particularly to your incision sites) for at least 3 months. Tanning can dry out the skin, prematurely aging it. This leads to darker scars/incision lines.
Can I get a tattoo before my Plastic Surgery procedure?
Tattoos can increase the risk of infection and negatively impact your recovery. Refrain from getting a tattoo of any kind before your procedure—this includes cosmetic tattoos and eyebrow microblading. We recommend waiting a few months after your Plastic Surgery procedure before having a tattoo performed. It's best to wait for your body to heal.
Do I need to remove my fake nails, hair extensions & piercings?
Yes. You'll need at least 1 natural nail for heart monitoring, but it's a good idea to ask your hospital if they require the removal of all polish and false nails. Metal fastening extensions and piercings must be removed prior to surgery. If you need assistance, a nurse can remove nipple piercings for you pre-surgery and place them back afterwards.
Can I shave/wax before surgery?
The micro-abrasions caused by shaving or waxing are a breeding ground for harmful bacteria. If you shave or wax the night before or moving of your Plastic Surgery procedure, you will increase the risk of infection spreading to your surgical site. Your Plastic Surgeon will provide you with tailored advice about what to do in the lead up to your procedure but, as a general rule, all shaving and waxing should be done 4 – 7 days before surgery. 
Should I dye my hair before or after surgery?
Your Surgeon will provide you with tailored advice about how to prepare for your Plastic Surgery procedure. In most cases, it's best if you dye your hair at least 1 week before surgery as your movements will be restricted for at least 5 days afterwards. Depending on the type of procedure, you may not be able to shower or wash your hair while your incision sites heal. This is to protect your wounds from excess water, product/chemicals, and a higher chance of infection.
Can I have my period while I undergo Plastic Surgery?
Technically you canhave certain types of surgery while you have your period. When it comes to Plastic Surgery procedures however, many of our Surgeons do not recommend it. Hormone levels around your time of menstruation can increase your risk of surgical complications (haematoma) and lead to poor scarring and healing. Some women even experience an increase in natural breast size during this time—a factor that can impact the surgical decisions made for any type of Breast Surgery procedure.

If your menstrual cycle is looking likely to align with your scheduled procedure date, don't worry. Speak to your Client Manager as soon as possible so that they can assist you with the next steps to take. Alternatively, talk to your General Practitioner ahead of time, and learn how to track your period prior to locking in your procedure date.

Note: the stress of surgery may impact your regular cycle. Be sure to discuss this with your Plastic Surgeon. If a disrupted cycle is due to pregnancy, your procedure cannot go ahead.   
I am currently breastfeeding – can I still have surgery?
To undergo any surgical procedure under general anaesthetic, you are required to be at least 6-months post breastfeeding. If you are still breastfeeding your child, please only proceed with your free online assessment once you have ceased. 
Do I need to fast before surgery?
This depends on your Surgeon's tailored instructions for you. Be sure to check your Final Treatment Plan document for fasting details. This way you will know what time to cease eating and drinking in preparation for your surgery.
What will happen on the day of my surgery?
Your hospital transfer will collect you from the lobby of the hotel. Once you've completed your admission paperwork at the hospital, you'll begin the process of surgery preparation. This will include mandatory pre-surgical tests (blood, heart, height, weight), plus any others prescribed in your Treatment Plan. Following these tests, you'll meet with your Surgeon for a consultation. Your CosMediTour Client Liaison will be there to guide you through this process.

Your Surgeon will ask you a broad range of questions about your medical history and expectations to determine the best procedure approach and techniques for you. Feel free to ask them as many questions as you like in return. During your consultation, be clear about what you hope to achieve; be honest about your medical history and lifestyle; and remember that all clients are different—your Surgeon will let you know what is realistically achievable for your body type/anatomy.   

If you're not clear on anything, ask for more details. Similarly, if you're not confident with the outcome of the discussion, do not proceed with the surgery.
Will I have a lot of paperwork to complete before surgery?
Before your procedure, you will need to complete your hospital admission paperwork, as well as some forms after your consultation with your Surgeon. If you have any additional payments that need to be made, you will do so while completing your final forms—at this time, your surgery time will be confirmed.
How will my surgery unfold?
Every procedure is different. This is a guide on how your surgery will unfold: 

• Before you go into the theatre, you'll change into a gown or surgical underwear and remove any jewellery, glasses, contact lenses etc. 
• Your nurse will check your vital signs and place a cannula in your arm so you can be given medicine and fluids to keep you hydrated
• Your Surgeon will mark the places on your body where your procedure will take place
• You'll be wheeled into the theatre on a stretcher and meet your full surgical team 
• Your Anaesthetist will put you to sleep, either via your cannula or through a breathing mask
• Your surgical team will monitor your health right throughout your procedure 
• You'll wake up in a recovery room where a nurse will check your vital signs and ask you to clear your lungs by taking deep breaths 

Note: It's normal to feel some discomfort and nausea as you wake. Be sure to tell your nurse so that your medications can be adjusted. Once you're fully awake and stable, you'll be wheeled to your hospital room to have something to eat and begin your recovery. If you have a companion, they will join you at this time.
IMPORTANT The information on this website is intended to provide a general guide only. It isn't intended to be, nor should it be relied on, as a substitute for legal or other professional advice. Clients need to take responsibility for their overseas travel decisions and should obtain any appropriate professional advice relevant to their particular circumstances. Whilst care has been taken in the preparation of this content, CosMediTour does not guarantee the accuracy, reliability, currency or completeness of any material on this or any linked site. CosMediTour accepts no legal liability arising from or connected to any material on this website or on any linked site.