Thailand Plastic Surgery Accommodation
Frequently Asked Questions - Resorts & Hotels
Our Bangkok hotels and Phuket resorts are nothing short of luxurious. We want you to be able to slip into the moment without a care in the world so, if you want to know what your Thailand accommodation will be like, you've come to the right place. From how long it will take you to get there, to what to have with you at Check-In, we cover the lot. Have something that's not listed in our frequently asked questions below? Feel free to contact us.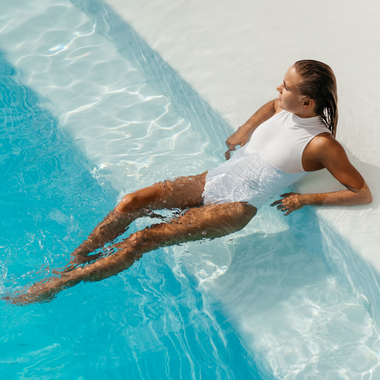 What will my accommodation be like?
The resorts and hotels in Thailand are incredible. Following your Plastic Surgery procedure, you will be treated to the finest luxuries in one of our partnering 4 to 5-star properties. Think idyllic locations, spacious rooms, outstanding facilities and the warmest of Thai hospitality. Click here to learn more about our resorts.
How long will it take me to get from the airport?
Travel transfer times from Phuket Airport:

• Angsana Laguna Resort | 30 minutes
• Homm The Bliss Southbeach | 55 minutes 

Travel transfer times from Bangkok Airport: 

• The Montien Surawong Hotel | 40 minutes

As a reminder, specific details of your transfers will be contained in your Final Hospital Treatment Plan, sent to you by
your Client Manager.
What do I need with me at Check-In?
When checking into your hotel, you'll need to present your passport for identification. You'll also need to provide a credit card for expenses outside of your package inclusions. If you have any issues with your room, please connect with the hotel reception. Your hotel contact details can be found here. 
How long will I spend in my accommodation?
The length of your stay will be dependent on your individual booking. In most cases, clients stay and recuperate in their hotel at least until their post-surgery consultation. To discuss the length of your stay, please speak directly with our Client Support Team: 1300 000 633.
Will recuperating at my hotel be easy?
You will be able to recuperate in luxury after your procedure at your hotel. To ensure a straight-forward recovery, it is vital that you follow the post-surgery care instructions provided to you by your Surgeon and get plenty of rest. You might also like to read our Post Surgery Recovery Tips.

Note: if you experience excessive pains or have any questions or concerns while you're recovering at your hotel, please contact the hospital immediately. 
IMPORTANT The information on this website is intended to provide a general guide only. It isn't intended to be, nor should it be relied on, as a substitute for legal or other professional advice. Clients need to take responsibility for their overseas travel decisions and should obtain any appropriate professional advice relevant to their particular circumstances. Whilst care has been taken in the preparation of this content, CosMediTour does not guarantee the accuracy, reliability, currency or completeness of any material on this or any linked site. CosMediTour accepts no legal liability arising from or connected to any material on this website or on any linked site.