Breast Revision Surgery Frequently Asked Questions
When planning to revise a Breast Augmentation, our Surgeons work with their clients to establish the reasons behind the procedure. Breast Revision surgery can be performed because of preference changes, implant complications, or implant-related illnesses. The procedure involves the removal or repositioning of existing breast implants. Generally, clients choose to have their implants replaced (updated), however this is not always the case. To find out more about Breast Revision surgery, start with our FAQs below.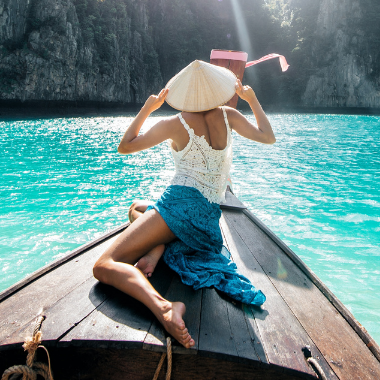 How long after a Breast Augmentation can I have a Breast Revision done?
As a guide, it's best to wait for 6-12 months after your initial surgery before considering a revision. This time will ensure that your implants are settled and that you fully recover from the Augmentation. The timing of a Breast Revision is an individual as you are so, should surgery be required sooner to resolve complications, your Surgeon will work with you to determine this.
Can I have a Breast Revision incision through the same site?
Yes, most likely you will be able to use the same incision site if you have had your implants placed through your inframammary fold (as this is the most precise for placement especially if corrective techniques are required alongside your implant revision). Incision sites will depend on several factors and your Surgeon will provide advice on the best options available to you.
How long will my recovery take after Breast Revision?
As a guide, you will likely have recovered enough within 1 – 2 weeks to return to work. Everyone's journey is different, so it is important to work with your Plastic Surgeon to determine when it's safe for you to return to work. 
Can I breastfeed after Breast Revision surgery?
Most women with Breast Implants can breastfeed with little to no concerns at all. The small percentage of women who have come across complications with breastfeeding are generally impacted by the type of surgery they have. It is important to note that even women without implants can experience breast feeding complications. Please talk to your Plastic Surgeon about breast feeding and implants prior to your surgery.
How long do breast implants last?
Premium breast implants like Mentor or Motiva will usually last 20+ years. Our Plastic Surgeons only use high-quality implants that each come with either a 10-year or unlimited manufacturer warranty against structural defects
Do I need a support garment after surgery?
Yes, you do. Wearing a post-surgery support garment is critical to your recovery. It aids with the management of swelling and healing of your incisions. In most cases, clients are required to wear this compression-style garments for at least 6 weeks.
How long will I need to be off work after surgery?
Generally, you'll be able to return to work within 1 – 2 weeks, however, everyone has a different journey (and a different style of work). Your personal recovery time may vary. As with all aspects of your procedure, your Plastic Surgeon will provide you with personalised advice.
How long before I can drive again?
Car travel should be kept to a minimum for the initial 2 weeks post-surgery, with extra care taken with seatbelt placement. Where a Breast Lift has been performed as part of the Breast Revision, a return to driving may take longer, as raising the arms should be limited for at least 10 days. As with all aspects of your recovery, your Plastic Surgeon will provide you with personalised advice on when you can safely recommence driving. 
How long does Breast Revision surgery take?
Breast Revision surgery takes approximately 3 hours. If a Breast Lift is performed in conjunction with the procedure, surgery time can take up to 5 hours. As with all aspects of your journey, your Surgeon will provide you with personalised advice on the timing for your procedure. 
When can I start wearing an underwire bra after surgery?
Generally, an underwire bra should not be worn for the first 8-weeks following surgery. Instead, you will need to wear your post-surgery support garment to aid your recovery. All clients heal at different rates so, as with all aspects of your recovery, your Surgeon will provide you with personalised advice on the timing that is right for you. 
Will I experience a lot of pain with Breast Revision?
Everyone has a different pain threshold, so it's not possible to predict exactly how you'll feel. Mild, moderate, or sometimes even severe discomfort is normal, and your pain will generally start to ease after 1-2 weeks. As with all aspects of your recovery, your Surgeon will provide you with personalised advice on pain management and prescribe medication as required.
IMPORTANT The information on this website is intended to provide a general guide only. It isn't intended to be, nor should it be relied on, as a substitute for legal or other professional advice. Clients need to take responsibility for their overseas travel decisions and should obtain any appropriate professional advice relevant to their particular circumstances. Whilst care has been taken in the preparation of this content, CosMediTour does not guarantee the accuracy, reliability, currency or completeness of any material on this or any linked site. CosMediTour accepts no legal liability arising from or connected to any material on this website or on any linked site.