Rhiannon Gets Rhino
Rhiannon Langley is an Instagram Blogger and Hairdresser from Melbourne. She decided after many years of feeling insecure about her nose that she wanted to have Rhinoplasty Surgery (Nose Correction) before her wedding. We have created this webpage to keep all of her Vlogs, Written Blog, Media Articles together – and anything else that may interest you about her journey – enjoy!
Rhiannon's Vlogs
For all 8 of Rhiannon's Vlogs see our YouTube Playlist below. Flick to the video you want to see or watch all from start to finish.
Rhiannon's Full Day By Day Written Blog
"Before I start, this is a written up blog on my experience of Rhinoplasty overseas, I don't know much about surgery, it is just what I went through and my journey. Blog post contains some graphic photos, Also mind the grammar, I was more of a maths student…."
Surgery Details
Destination: Rhiannon travelled to Phuket for the first night then to Bangkok for Surgery
Hospital: Samitivej Srinakarin Hospital, Bangkok
Surgeon: Dr Montien
Surgery: Open Rhinoplasty and Alarplasty
Before & After Photos
Left – Before Surgery
Middle – 2 Weeks Post Surgery
Right – 6 Weeks Post Surgery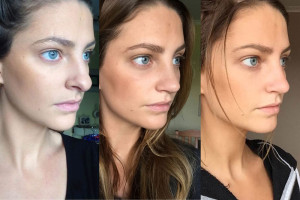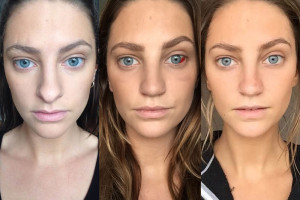 In The Media (English News)
Have a question, or like to enquire about a procedure?