Rise of the Mummy Makeover!

Another CosMediTour client making headlines!
Mummy Makeover client Ryann Wurf, has been making headlines with her amazing weight loss and surgery transformation! After a Facebook post and video about her experience went viral, her story has been featured in the Gold Coast Bulletin!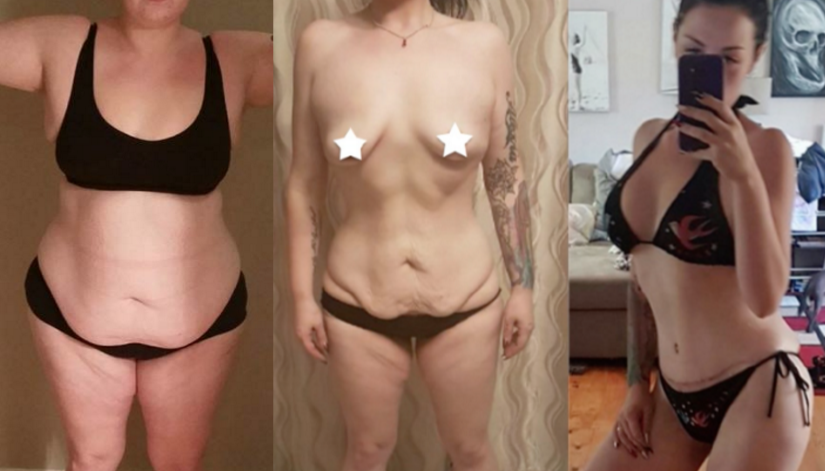 (Ryann's Mummy Makeover before, post weight loss & after surgery)
With Mummy Makeover procedures clearly on the rise, Ryann shared her personal opinion about the why she believes more and more women and travelling to Thailand for this newly popular procedure.
Ryann told the Gold Coast Bulletin that while getting plastic surgery overseas was still frowned upon, most mothers just wanted to feel confident after having kids.
"I lost 60kgs after I had my kids and I was left with excess skin and didn't feel good about myself. I did my research on plastic surgery and going to Thailand was the most affordable and safe alternative to paying $20,000 in Australia. I know people have a negative opinion about plastic surgery overseas but personally I can't fault the process or my results and I feel so much sexier in my skin."
Ryann said the two-week kid-free remission period in a five-star hotel after the surgery was also a bonus of the package!
See Gold Coast Bulletin article below!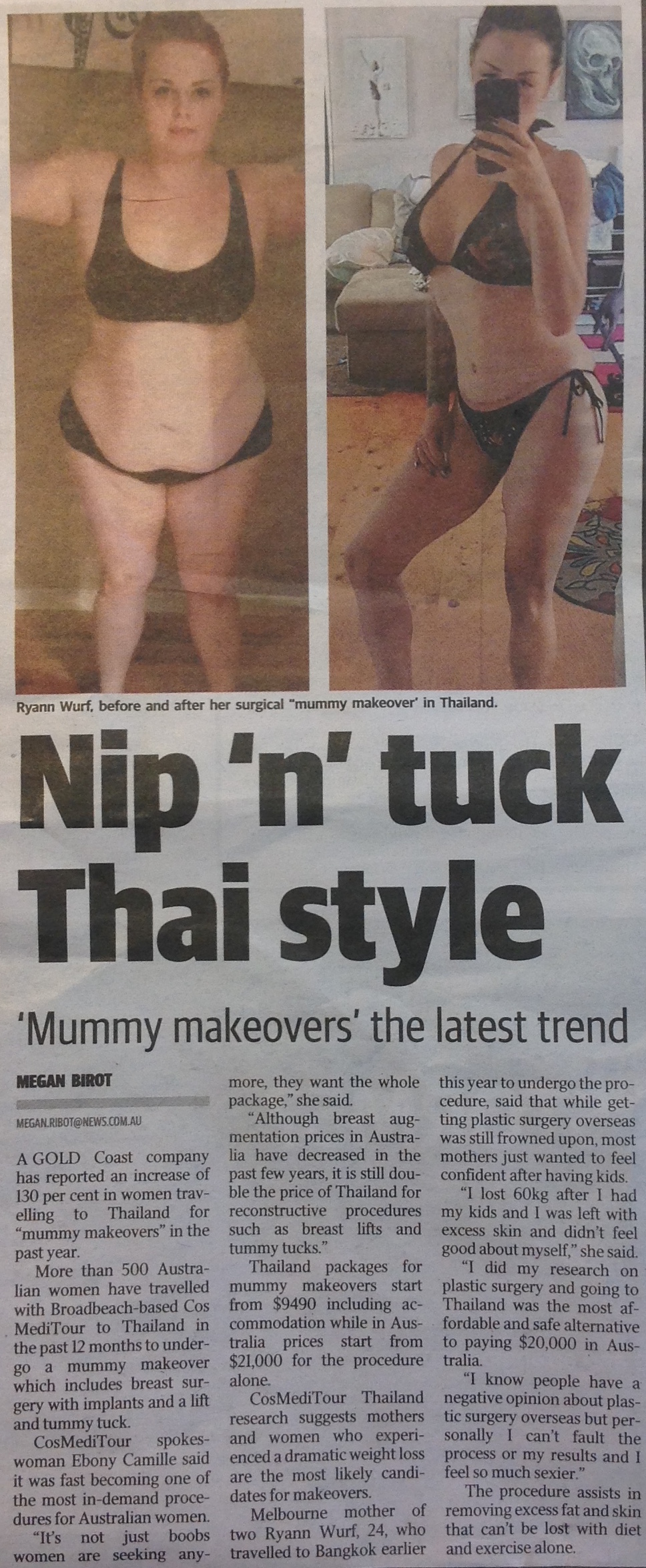 Watch Ryann's Testimonial + Video!
View the Bangkok Mummy Makeover Package and enquire about this procedure.
Have a question, or would you like to enquire about a procedure?