Tummy Tuck in Australia or Thailand

CosMediTour, No.1 for International Plastic Surgery, with 100's of Tummy Tuck procedures performed each and every year plus guaranteed lowest prices.
The CosMediTour Advantage:
Guaranteed Lowest Pricing & No Booking Fee
World Famous Plastic Surgeons
World Class Hospitals and Facilities
Dedicated nursing staff & support team
Payment Plans from $25 a week
A packaged holiday for your recovery
Private by invitation Ladies only Facebook Forum
Surgery Travel Warranty
A Tummy Tuck procedure removes excess sagging skin, a protruding sagging abdomen or crêpe skin, from the middle and lower abdomen, for a firmer and smoother stomach surface area.
Performed by a skilled and superior Plastic Surgeon in the location of your choosing, a Tummy Tuck can achieve a very noticeable reshaping of the entire abdominal region.
Prices from
| Procedure |  Thailand * |  Australia ** |
| --- | --- | --- |
|  Tummy Tuck (Full) | | |
Benefits & Inclusions when Choosing CosMediTour
Some inclusions differ depending on your destination.
| | Thailand | Australia |
| --- | --- | --- |
| Surgeon | Plastic & Reconstructive Surgeon | Plastic & Reconstructive Surgeon or Surgeon |
| Surgeon Consultation | Free | $299 Surgeon Consultation Fee |
| Hospital | JCI Accredited Hospital | Private Hospital |
| Anaesthesia: | General Anaesthesia (not twilight) | General Anaesthesia (not twilight) |
| Hospital Nights: |  2-4 nights | 2 nights |
| Total Time Away: | 12 – 14 nights |  7 nights |
| Hospital Transfers: | Included | Not included |
Incredible Belt Lipectomy Results By CosMediTour Plastic Surgeon Dr Pornthep!

"Thank you so very much, I have spent most of my teenage and adult years embarrassed and forever hating on my body for whatever reason. Now I cannot wait for Summer to be here and for bikini wearing to start!" – Reece NSW
Am I a suitable candidate for a Tummy Tuck?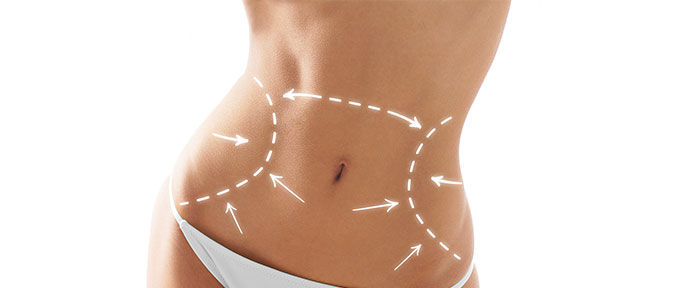 Tummy Tuck (or Abdominoplasty) surgery is a common procedure for those who are dissatisfied with their abdominal area and feel self-conscious about loose sagging skin/excess tissue around their midsection. Women who have had their stomach and abdominal muscles stretch due to pregnancy and those who have lost a considerable amount of weight are the most common candidates.
> READ FULL BLOG
---
"My Surgeon Dr Pornthep was the most supportive, amazing and attentive doctor. He is a miracle worker with a scalpel. He made sure everyone of my many questions were answered and he even understood and laughed at my silly jokes. The nursing staff were all so caring, professional and very friendly." – Reece, NSW
Have a question, or like to enquire about a procedure?