You are the in best hands!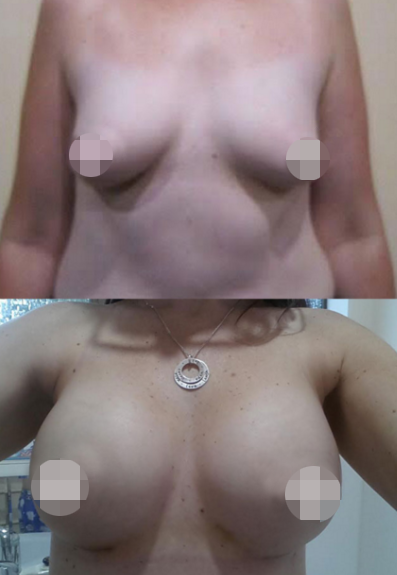 "CosMediTour takes the worries away, they use amazing and talented Surgeons, you are in the best hands, all you have to do is turn up! I would do it all over again. I have recommended CosMediTour to everyone interested and my hubby and I are looking at going back to thailand with CosMediTour to have our teeth done next year.
Everything at Bangpakok9 International Hospital went smoothly, very clean and tidy, the nurses and doctors look after you very well, the food wasn't my cup of tea but they provided a plate of fresh fruit with every meal which was delicious!
Loved staying at AETAS Bangkok Hotel, they really looked after us there, I would stay there again!
Thanks so much! I Love my boobs! They are even better than I thought they would turn out." 
Procedure: Breast Augmentation
Package: Bangkok Aesthetic Breasts Package
Hospital: Bangpakok9 International Hospital
Surgeon: Dr. Pornthep
Surgical Details: 400cc, High Profile, Round Implants, Dual Plane, Under the Breast Fold
Have a question, or would you like to enquire about a procedure?