I will be using CosMediTour again in the future!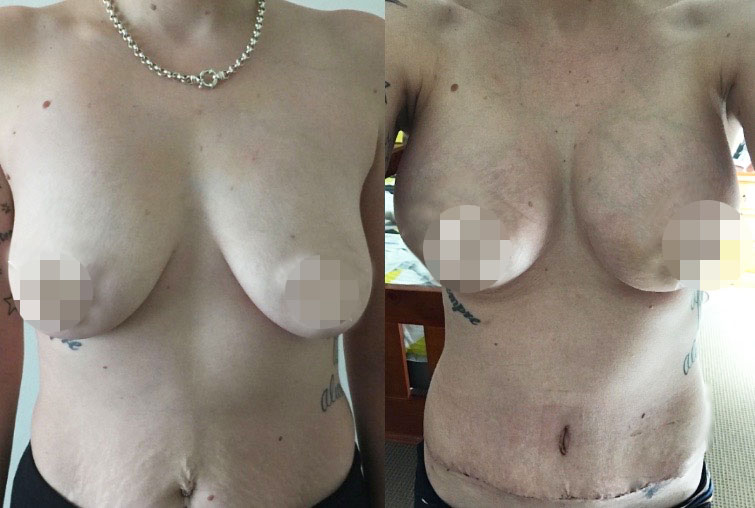 Pre Surgery / 2.5 Weeks Post Surgery (swelling still present) 
"From the moment I called CosMediTour I knew I had found the right place to help with the booking of my surgery. My consultant was so lovely and even though she only had a short time to get everything sorted she managed to do it and make the whole experience AMAZING. She would answer my 5 phone calls a day with a hundred questions and she never seemed to mind, which always put my mind at ease.
Everything was so easy. From the airport pick up to drop off it was a breeze. There was no hassle or fuss. All the prices were very transparent so there were no unexpected costs.
PPSI Bangkok Hospital China Town was so clean. That was my first impression of the Hospital. The nurses were so lovely. They were only seconds away when you needed them. The rooms were fantastic and had everything you needed. The food was also incredible.
My surgeon was THE BEST. Dr Visnu was the kindest man I have ever met. He sat me down and asked me what I wanted and what I thought. He explained everything so me and kept me calm every step of the way.
Post op was fantastic. I had no pain from 3 days post op and was feeling incredible only a week later. The results were everything I had hoped for and more.
The staff at the AETAS Hotel were so friendly and would help you with anything and everything you needed. The rooms were fantastic sizes and so clean. Beds were like sleeping on clouds which is just what you want after surgery. Absolutely Perfect! 
I will be using CosMediTour again in the near future!"
–  Miss B O'Donoghue NSW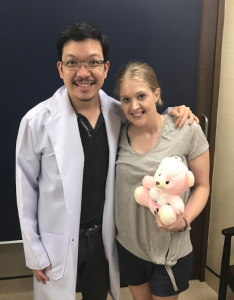 Procedure: Breast Lift +Augmentation and Tummy Tuck
Hospital: PPSI Bangkok Hospital China Town
Surgeon: Dr. Visnu
Surgery Details: 300cc, Round, High Profile Implants, Dual Plane Placement