Pre surgery / 3 weeks post op 
"I was totally satisfied with the amazing and thorough care and co-ordination of every aspect of my surgery and Hotel stay in Bangkok. Thankyou to my Client Manager for enduring months of my phone calls enquiring about various things and being so reassuring. The whole CosMediTour experience has been fantastic and I would totally recommend CosMediTour to anyone considering any type of surgery procedure.
The care at Bangpakok9 International Hospital was great and very professional. Thanks to Ned who was always there for me start to finish and to Dr Chatpong for my amazing surgery. 
The AETAS hotel was amazing and service and staff friendly and helpful. Suang and Fern the CosMediTour reps at the Hotel were absolutely wonderful and were always available with great tips. Such beautiful friendly girls, CosMediTour has chosen their staff well!"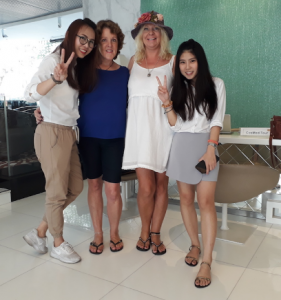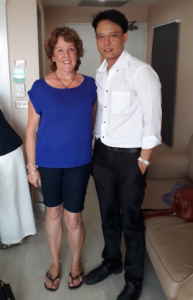 –  Debbie
Procedure: Face, Neck, Eyelid  Lift
Hospital: Bangpakok9 International Hospital
Surgeon: Dr. Chatpong