This is definitely one of the best things I've done for myself!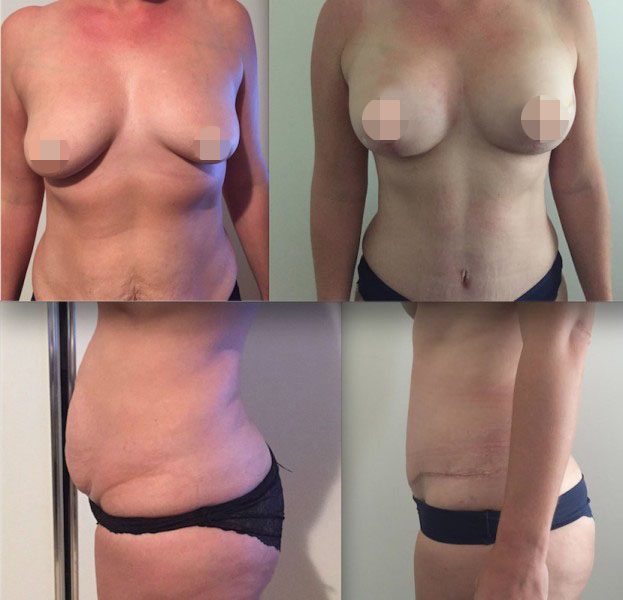 "I felt well prepared and confident in my choice to have surgery overseas as CosMediTour are well organised and answered all my queries promptly often with photos/ referrals where appropriate. The blog also really helped to give an idea of what to expect and allay any fears before I left for surgery.
The whole experience overseas did not disappoint. Follow up once in Australia was also prompt and I was given the email address at the hospital in case of any questions. I feel confident that even months ahead if I have a question CosMediTour/Hospital staff will be more than happy to assist. I would definitely recommend CosMediTour and surgery in Bangkok with Dr Pornthep.
The package I got at AETAS was great with buffet breakfast daily, free lunch, afternoon tea and massage packs, not forgetting my room upgrade :). And the pina colada mocktails at the pool bar are awesome!
I was upgraded to a suite on the top floor at AETAS Hotel Bangkok. Fantastic view, comfy bed, excellent food at reasonable price, convenient location to shops and train.
All staff at Bangpakok9 International Hospital were so friendly and professional. Very caring. From pre op tests to waiting in the anaesthetic area to waking up in ICU and then ongoing care in the ward – everyone who I met was fantastic. The nurses were so gentle putting in my needle and taking out my stitches. Dr Pornthep did a fantastic job on me and I'm very happy with his recommendations. International girls do a wonderful job.
This is definitely one of the best things I have done for myself. It is life changing. I can't wait to be out of compression garments and into my swimmers to the beach and not have to worry about constantly pulling down my rashie over my mummy tummy. I'm excited about going bikini shopping as I haven't worn a bikini for about 15 years!"
– Natalie Sunshine Coast
Procedure: Breast Lift + Augmentation and Tummy Tuck
Package: Bangkok Mummy Makeover Package
Hospital: Bangpakok9 International Hospital
Surgeon: Dr. Pornthep
Surgery Details: 300 & 325cc, Low Profile, Round Implants, Under the Muscle, Anchor Lift
Have a question, or would you like to enquire about a procedure?