Really happy with how everything was handled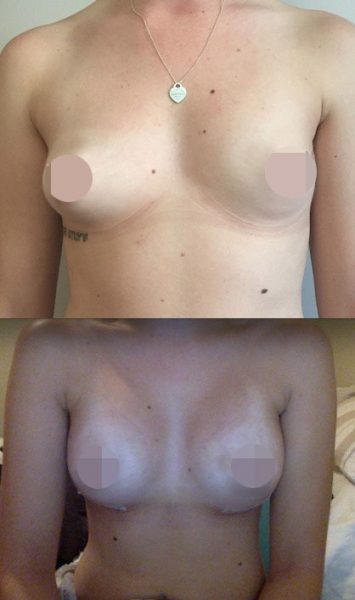 Top Image: Before, Below: 2 weeks post op.
"Excellent service! Really happy with how everything was handled.
Bangpakok9 International Hospital was amazing, better than I expected and the care I received was second to none. Not only was I checked on regularly as part of the nurses duty of care, but they went above and beyond when actually making sure I was emotionally okay as I was travelling alone. 
The accommodation at the AETAS Bangkok was beautiful. I had a lovely view of the city out my window and I was very impressed over all. It was quite over priced which was hard when you weren't feeling up to leaving however that is usually to be expected in hotels of that standard. It was great it came with inclusions such as two free lunches and a massage etc."
Procedure: Breast Augmentation
Hospital: Bangpakok9 International Hospital
Surgeon: Dr. Worapong
Surgery Details: 390cc, High Profile, Teardrop Implants, Dual Plane Placements, Under the breast Fold incision.
Have a question, or would you like to enquire about a procedure?