Possibly one of the best experiences of my life!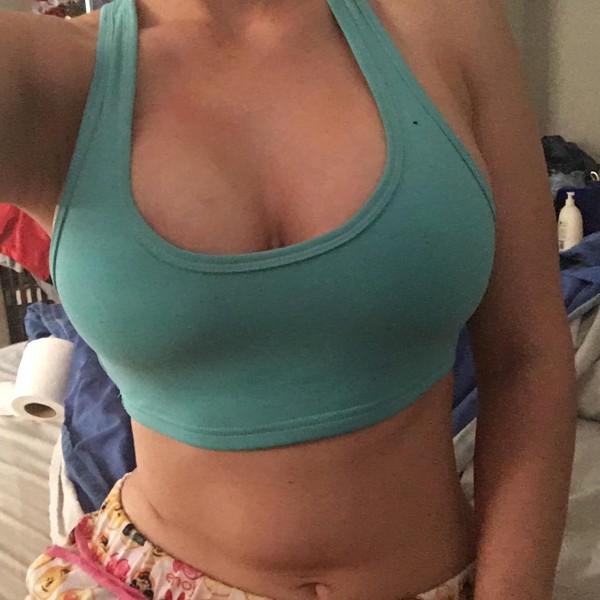 My Experience with CosMediTour and in Thailand was possibly one of the best experiences of my life and I would/want to do it all over again. Being 2 months since my surgery I think about all the good times I had while there and how it was such an emotional roller-coaster.
I always knew I wanted to get my boobs fixed and I always knew I would go through CosMediTour, it was just when I got the courage up to do it. I finally contacted CosMediTour and put down my deposit and set a date, sent my photos- it was happening but at this time it was just a date. As the weeks went on it got closer and closer and i didn't know weather or not I was excited or extremely nervous I had never had surgery before and it was a bit nerve wrecking doing it in a foreign country.
Finally the day arrived where myself and my partner left to go the airport it didn't feel real till we arrived in Bangkok. We got to the hospital and settled in nicely, I did get a bit emotional that night before going out on a night tour, but my partner comforted me.
The next day at 8am it was time to get my pre op tests, I got a phone call and someone was waiting for me going into the international room there were two other girls who were also from Australia getting surgery as well, we exchanged stories and went on the journey together.
After all my pre tests were done, I finally went and got to eat something and relaxed until I met with someone again to see how all my tests were to see if I was fit for surgery- everything was fine.I was fasting again, getting ready for my consultation with Dr Pornthep. 3pm rolled around time for my consultation waiting for the phone to ring, it was 4:30pm when i got the phone call.
We went into the waiting room, went in met Dr. Pornthep. Everything went well he asked what I wanted, chose sizes, told me what could go wrong and then I asked all my questions.
He started to draw on me, I did get a bit dizzy and went white so I sat down for a bit then was back to drawing. It went very quick from there, I had a shower and got my drip in, then it was time to say goodbye to my partner- I thought I would get upset but didn't.
Getting rolled through the doors was fine, everyone was so beautiful. A lovely young man was talking to me as he strapped my legs and arms down and I felt fine, little nerves and before I knew it i was asleep then awake again.
The next three days felt like a long time, I had help getting up going to the bathroom by a nurse and she was WONDERFUL! I felt a bit sick and she was wiping my back with a cold towel and assisting me. I loved how someone always came in and checked on you every couple of hours, and were always there if you needed something.
Dr. Pornthep came and checked me and took my drains out wasn't to painful at all, it was unusual. The nurses came with me on my first walk and were so helpful- I couldn't fault them!!! My pain after my surgery wasn't too bad at all, my back was sore just because I wasn't used to laying on my back! Our room was great, it was like a hotel room in the hospital.
We then left the hospital and were greeted by the beautiful mustee, she was so wonderful and helped us for the few days she was there.
After our holiday was up, after getting my stitches out on my last day- I was very very sad leaving the hospital I felt like I was going to cry. I want to go back and do it all over again and would do it tomorrow if i could!
I recommended everyone to go to Thailand and experience as it is once in a life time experience.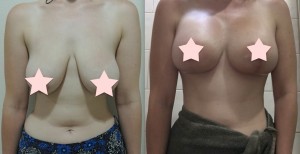 Procedure: Breast Lift + Augmentation
Hospital: Bangpakok9 international Hospital
Surgeon: Dr. Pornthep
Surgery Details: Inverted T Incision, 300cc & 325cc, Under Muscle Placement
Have a question, or would you like to enquire about a procedure?