One of the best things I've ever done for myself!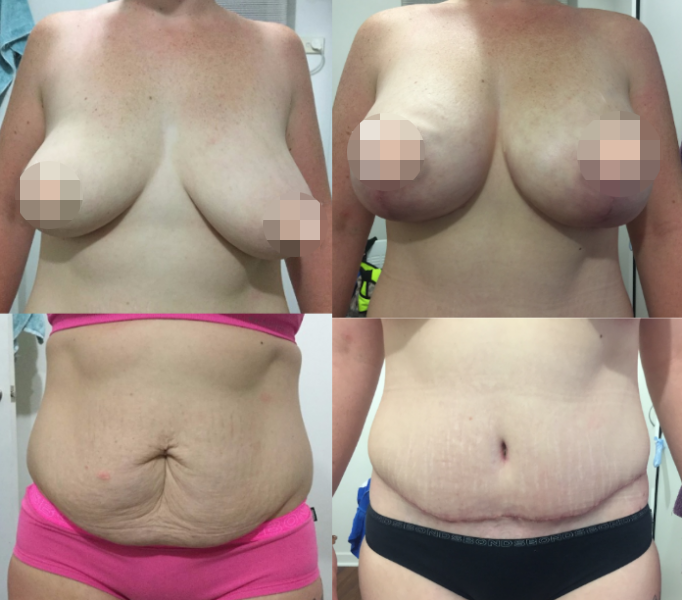 "I found the experience to be quite stress free. I absolutely adored my surgeon, he made me feel 100% informed and at ease with the surgery and the decisions we had made. Communication between cosmeditour and myself was faultless! They were right on top of it and when I contacted them with small issues whilst in Bangkok, they handled it all very quickly. Overall I am very happy with my experience and results. I had worked very hard on my body, losing over 37kg's and finding a new love of sport and fitness. However I was stuck with an apron of skin and deflated a sagging breasts. This was very upsetting and I felt I deserved to have a better body!
Now I feel like a new woman and finally feel as though the hard work and training I do is reflected in how I look! I am looking forward to being able to train harder, more efficiently and enjoy my new body!!
It is now three weeks since I did one of the best things I have ever done for myself!! I have been on a long and tough journey to get to this point. In 2012 I made the decision to change my life. To eat healthy and exercise, as a result I lost over 35kg!!! I am now fit and healthy and live for my family, gym sessions and football. I didn't feel I looked as good as I felt I should and so I made the decision to have abdominoplasty and breast lift! I am stoked with my results so far!"
– Name Witheld
Procedure: Breast Lift +Augmentation and Tummy Tuck
Hospital: Bangpakok9 International Hospital
Surgeon: Dr. Pornthep
Surgery Details: 300/350cc, Round, Moderate Plus Profile Implants, Under the Muscle