I do not regret a thing!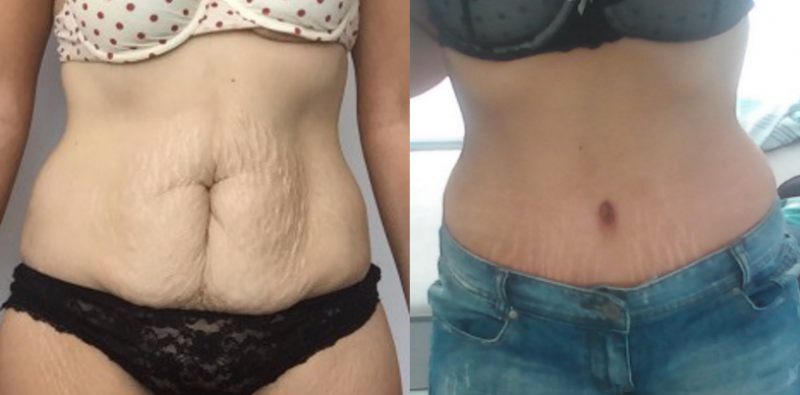 Pre surgery / 9 weeks post op
"From the time I enquired and booked my ticket to have this done, I didn't have to do a thing but get on the plane. I didn't know what to expect so nerves kicked in when I arrived! However, someone was waiting for me when I got off the plane and from there onwards the whole trip was smooth. Not once was I kept waiting at the Hospital, every appointment was professional and efficient.
The staff at Bangpakok9 Hospital are caring and patient I always had them check on and help me during recovery. My surgeon, Dr. Pornthep, was confident and professional as well as a caring man.
The accommodation at the AETAS Hotel was beautiful clean and staff were amazing. The buffet breakfast was so delicious with a wide range. The CosMediTour girls at the AETAS looked after us everyday. Suang and Fern were amazing, everything was easy thanks to these girls!
I have always wanted a Tummy Tuck since I gave birth 18 years ago and I do not regret a thing. I am happy with my results and I finally have a new body I no longer need to be ashamed of! Big thank you to CosMediTour…next are my boobs :-)"
– Name Withheld
Procedure: Tummy Tuck
Hospital: Bangpakok9 International Hospital
Surgeon: Dr. Pornthep