Jake's Male Breast Reduction Experience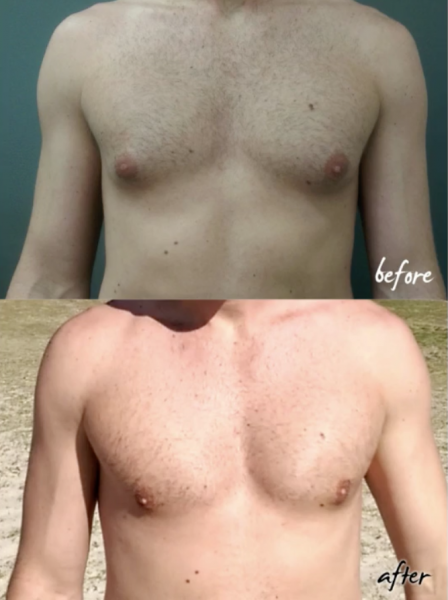 Follow Jakes Surgical Journey to Bangkok for Male Breast Reduction Surgery with Dr. Pornthep!
Part 1: Consultation with CosMediTour 
"I travelled overseas to Thailand for a medical procedure. It's something males are a little embarrassed to talk about, but I had what's called a Male Breast Reduction for a condition called Gynecomastia. It's brought on by taking hormonal supplements that don't really belong in the human body. This happened to me when I was about 18 or 19 and at the time I didn't really know what I was doing. I like going to the gym and training a lot and I'm the first to say I had some bad side effects from that. 
I'm going to take you on a journey so see for yourself what it's like!"
Part 2: Arrival in Bangkok, Hospital Tests, Consultation and Surgery Day!
"It's 15 minutes before heading into surgery and I'm not really that nervous at all. I'm sort of looking forward to have it over with and getting out and relaxing. I'm in a standard Hospital room here in Bangpakok9 Hospital and much like the rest of the Hospital, its really nice."

Part 3: Post Surgery and Surgeon Follow Ups
"I've just spent 2 hours in surgery, 2 hours in the observation room and then 2 hours in the recovery room. I actually feel pretty good. Obviously there's some morphine in my IV line and there's a little bit of irritation in my throat from when they put the breathing tube down. But all in all, I actually feel pretty good. And I got to see the glandular tissue that they took out of my chest!
It's the morning after my surgery, Dr. Pornthep came in just to check the wounds. The attentiveness of the nurses all night long has been so good. I'm feeling good. Hopefully I won't need any painkillers at all today and I'll be able to go home tomorrow"
Part 4: Post Surgery Follow Up and Home Time!
"It's been one week exactly since I had my operation and I'm back at the Hospital. I'm going to see Dr. Pornthep for my post surgery consultation and I'm going to have the stitches removed from my chest. Everything has been going really well for me. I'm pretty excited and I'm really happy.
After 5 weeks I can start exercising my upper body and I will take you guys to have a look and see how everything is going!
I'm now back on the Gold Coast and it's been 2 months since my surgery. I now have full functionality of my chest and can train just like I used to train. I'm more confident having my shirt off which is great! 
All in all, I'm absolutely wrapped with the whole trip, my patient experience and the outcome – I'd do it again in a heartbeat.
Bring on summer!"

Procedure: Male Breast Reduction (Gynecomastia / Mastopexy)
Surgeon: Dr. Pornthep
Hospital: Bangpakok9 International Hospital
Package: Luxury Male Breast Reduction
SEE MORE INFORMATION ABOUT THIS PROCEDURE
Have a question, or would you like to enquire about a procedure?