Overall the experience was great!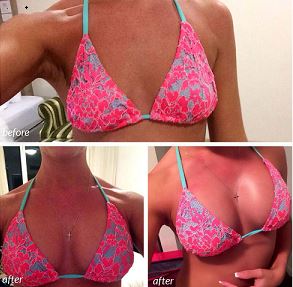 "It all went perfectly from the moment we got there until we left. The first 2 days after surgery were the hardest but I knew this would be the case. The nurses were amazing, couldn't do enough for me! A couple of them had me in fits of laughter! They are so funny. Doctor Pornthep was lovely and had such a gentle nature which helped me with my ridiculous nervousness I tend to have for no real reason haha and the hospital Bangpakok9 International Hospital was fine as well.
I am recovering well with not much pain. I was able to get out and about 4 days post surgery so I was glad that my whole time away wasn't just recovering. Overall the experience was great. The hospital and their staff and the hotel and their staff were all great! All transfers were on time too. It was a lovely get away but as always after any holiday it is good to be back home "
Procedure: Breast Augmentation
Hospital: Bangpakok9 International Hosptial,  Bangkok
Surgeon: Dr Pornthep
Implants: 350cc, round, High Profile, Under the muscle
Have a question, or would you like to enquire about a procedure?