I couldn't possibly be happier with my decision!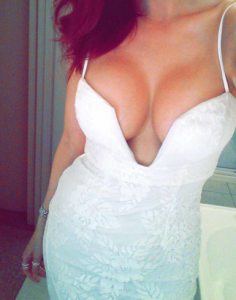 "The CosMediTour girls were great. I chose them because I felt more comfortable going with an Australian agency rather than a foreign one.
From the moment I enquired I was not pushed or rushed in any way. I also noticed my virtual surgeon's evaluation was a lot more thorough & detailed than with other companies I had shopped around at. It was so nice & easy having absolutely everything organised for me. I am considering another procedure next year & wouldn't hesitate about going through CosMediTour again.
I had a few girlfriends who had been to Thailand for their boob jobs & were delighted with results & the service, so I decided to take the plunge! 
From the moment I got off the plane, I was treated like a VIP. The hospital was clean & gorgeous, & the nurses all extremely helpful. There was absolutely no waiting around for anything. 
My surgeon Dr Pornthep was a superstar! He spoke impeccable English, & listened very carefully to what my expectations were. He was very thorough & explained everything to me properly. 
After surgery I felt like I was in the best care, even receiving cake, Starbucks & a sponge-bath! The Hotel in Bangkok was incredible, & made recovery a much more enjoyable experience.

I am so ecstatic with my results! Shopping for new clothes has never been so much fun & it's nice no longer having the issue of 'I can't wear that I won't fill it out', matter of fact, it's now 'I can't wear that I'll pour out of it!' …..but that's a welcome side effect!
The hospital was a great experience. I'd heard that it puts our Australian hospitals to shame- that statement couldn't be more true! Parts of it were more like a hotel! And the nurses were all fantastic & so caring & helpful. They are all so gorgeously presented with their hair & makeup done to perfection! Dr Pornthep was also lovely. I was really, really nervous after I arrived, but he put my nerves at ease as soon as I met him. I had so many questions & spent ages in his office umming & ahhing over which implant sizes to get & he was so patient."
– Mel, Melbourne
Procedure: Breast Augmentation
Hospital: Bangpakok9 International Hospital
Surgeon: Dr. Pornthep
Surgery Details: 400cc/375cc, High Profile, Round, Dual Plane, Under the Breast Fold
Have a question, or would you like to enquire about a procedure?