I am so happy with the results!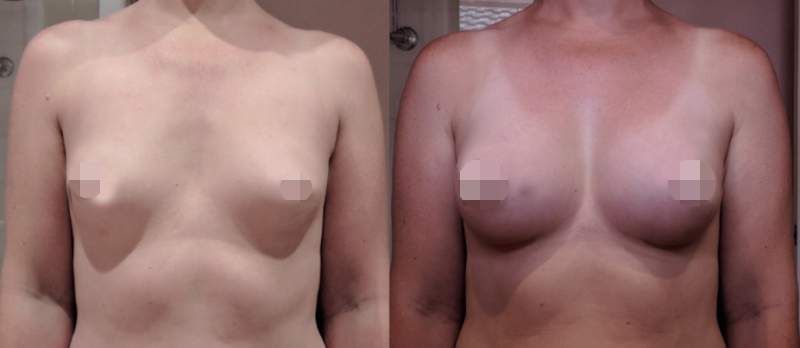 Pre surgery / 3 months post surgery 
"The Hospital was very efficient, friendly and attentive staff. The whole experience made me feel at ease and I was happy with the flow of events. Dr Sanguan and the nurses couldn't have made my stay any easier. There was a slight language barrier at times, but thats what happens when you travel to another country for surgery and knowing the reputation CosMediTour has with the hospital and surgeons I knew I was in safe hands.
I thoroughly enjoyed my stay at the Hotel. Friendly and attentive staff more than willing to help out at any time. Had a nice spacious room to relax in and enjoy my post care recovery – especially with the help of Fern and Suang based on site.
The amount of compliments I've gotten especially regarding how natural they looking is the icing on the cake. It has been such an amazing journey and I am so happy with the results, it's more than I could have asked for – especially getting fitted and finding out you're not a C cup but a DD!!"
Procedure: Breast Augmentation (Transgender)
Hospital: PPSI Bangkok Hospital China Town
Surgeon: Dr. Sanguan
Surgery Details: 395cc, Moderate Plus Profile, Teardrop Implants, Over the Muscle
Have a question, or would you like to enquire about a procedure?