The doctors & nurses were wonderful!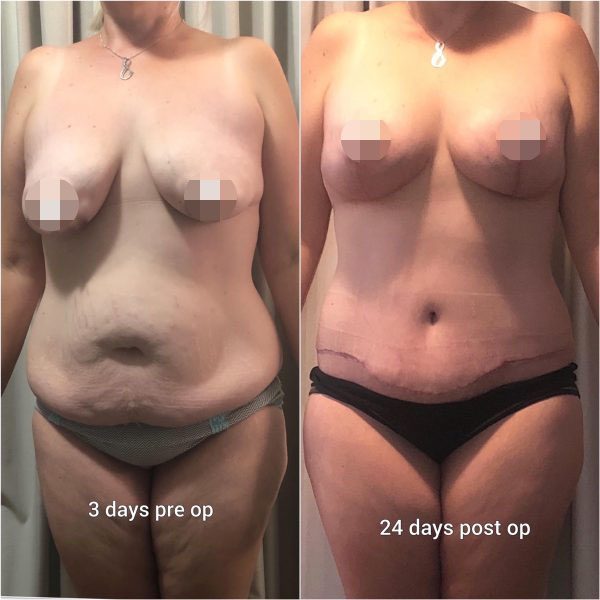 Pre surgery / 3.5 weeks post op
"The CosMediTour ladies at the Hotel in Bangkok were awesome and very helpful. All doctors and nurses at the Hospital were wonderful. Would definitely go back. The AETAS Hotel was very nice and beds were very comfortable."
– Jamie
Procedure: Breast Lift + Augmentation and Tummy Tuck
Hospital: Bangpakok9 International Hospital
Surgeon: Dr.Pornthep
Surgery Details: 300cc right / 325cc left, Round, Moderate Plus Profile Implants, Dual Plane Placement
Have a question, or would you like to enquire about a procedure?