Another Amazing Dr Atikom Breast Lift and Augmentation!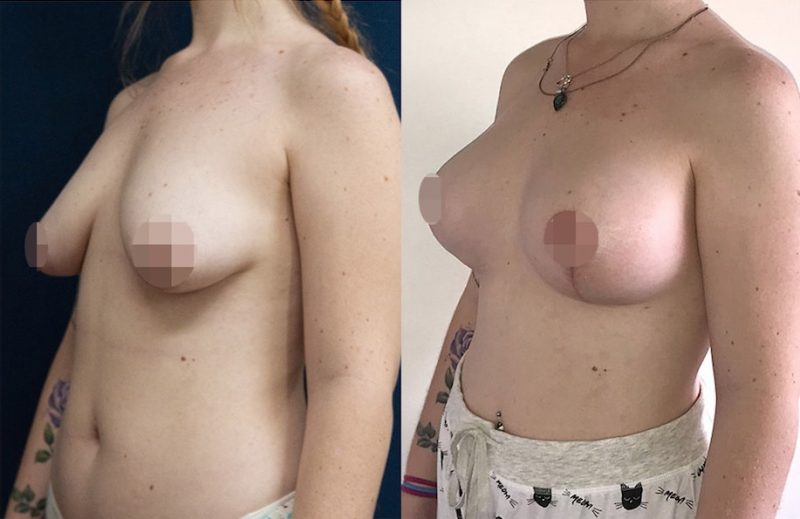 "The hospital staff were wonderful and caring. The hospital itself was beautiful! I loved staying there."
"Cosmeditour was amazing in setting up all the plans, they stayed in contact throughout the whole process and checked in to see how I was going. It was very nerve-wracking going to a different country but going through Cosmeditour made the experience very easy."
"The Cosmeditour staff at the Hotel were very caring and friendly, checking each day to see how I was going. It was such a gorgeous hotel, staff were very friendly. Such a wonderful place to stay."
– Megan, QLD
Pre Surgery / 7 Days Post Surgery
Procedure: Breast Lift with Augmentation
Hospital: Samitivej Chinatown Hospital
Surgery Details: Breast Lift – Inverted-T incision (left) Lollipop incision (right) with Augmentation (375cc, round, moderate plus profile implants with under the muscle placement)
Surgeon: Dr Atikom
Have a question, or would you like to enquire about a procedure?