I was amazed by the whole experience!
Pre surgery / 6 weeks post surgery 
"I was amazed by the whole experience! Everything was taken care of and my boyfriend and I were treated so great. I have been telling everyone about CosMediTour and how great my experience has been. 
The Hospital and the room I stayed in was amazing and so clean, the nursing staff were always available for whatever you needed and were very professional.  The room at the AETAS Hotel was amazing and very clean, the staff are very friendly and helpful and the location is great."
– Peta, Hunter Valley
Procedure: Breast  Lift + Augmentation
Hospital: The World Medical Center
Surgeon: Dr. Visnu
Surgery details: 400cc, Moderate Plus Profile, Round Implants, Dual Plane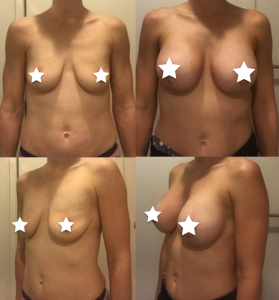 Have a question, or would you like to enquire about a procedure?