Ziggy from Operation Thailand Joins the No. 1 Team at CosMediTour!

You may remember Australian Registered Nurse Ziggy from our popular TV Series Operation Thailand, where she was featured in Episode 2.
In 2016 Ziggy travelled to Bangkok to undergo a full Face and Neck Lift and Eyelid Lift with World Renowned Plastic Reconstructive Surgeon Dr. Montien at the 6 Star World Medical Center. The episode aired approximately 6 months later in May revealing Ziggy's unbelievable transformation.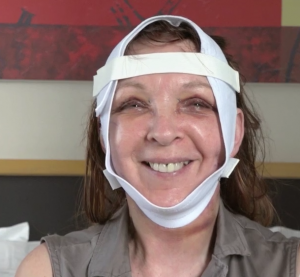 9 months later, after making the decision to move to from her home in Adelaide the Gold Coast, Ziggy was quickly recruited to become our New Clinical Manager. In addition to be a wonderful human who is exceptionally approachable, reassuring and kind, she is also extremely qualified and experienced in the field of Nursing.
Ziggy holds a Bachelor of Psychology, Master's of education, Doctorate, Bachelor of Health Science, Bachelor of Nursing and a Diploma in Beauty Therapy. She also has 25+ years experience in adult education and nursing.
Additionally, having gone through the experience herself, Ziggy knows how to set clients expectations as to what they can expect over in Thailand, discuss the Surgeons, Hospitals, Accommodation, pre and post surgery care and suitable packages. She is now avaliable to share her first hand knowledge and with our clients over the phone or at a face to face consultation (booking only) at our Head Office in Broadbeach.
Enquire about Facelift Surgery
Speak with Ziggy!
Phone: 07 5570 6699
Email: info@cosmeditour.com
Watch Operation Thailand Preview 

Have a question, or would you like to enquire about a procedure?