Meet our newest CosMediTour Ambassador Camilla Akerberg!

Camilla is a bright and bubbly well known fitness model, blogger and young entrepreneur currently residing in Bondi, Sydney. She has gained recognition around the world showcasing her flawless abs and healthy lifestyle inspiring thousands of women to:
'FEEL GREAT ABOUT YOURSELF. HAVE MORE ENERGY. NOURISH YOUR BODY'
Camilla has her own website where she regularly blogs about her lifestyle, fitness regime, health tips and travels as well as promoting her personal fitness and diet plan.
Undergoing breast augmentation surgery is something Camilla has wanted to do for years! She intends to share her journey and how she plans to maintain her physique and fitness post surgery staying at the amazing Amari Resort Phuket.
Here is what she had to say about her surgery journey with CosMediTour!
'I Just touched down in Thailand with @cosmeditour I've been wanting to have a breast augmentation surgery done for so many years and I am so excited to go ahead with this surgery on Thursday in Phuket.
My surgery will take place in the Phuket Plastic Surgery Institute with one of the hospitals most experienced, senior surgeons. I am going for a natural look, tear drop implants, under the muscle and insertion through armpit.
I  can't wait to share my CosMediTour experience with you all as this is becoming a more and more common procedure for many women and I want to be able to help advise anyone else wanting to go through with this. I'll be blogging about the experience as well as how I get back into my training regime after recovery. And I can't wait to show what else I get up to in Thailand!'
Update 1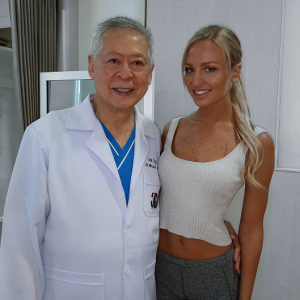 'One day since my breast augmentation surgery with Dr Witoon. This man is an absolute 'Boob Surgery God', he has been practicing for about 40 years and his knowledge and passion for what he does really shines through when you meet him! I had 280cc  (so kept to a natural look to suit my slim body type), teardrop shaped implants and endoscopic armpit insertion.
I was quite freaked out before surgery (not a huge fan of needles or the thought of being cut open haha), but everything went so well! Yesterday was quite a blur I and spent last night in the hospital as it's part of the procedure over here. They take such good care of you.
I am back in my comfortable bed in the Amari Resort. Today has been all about resting. I have a bit of soreness and I am quite tired but I am feeling surprisingly well already and have a feeling I will have a speedy recovery ahead. Can't wait to get the bandages off on Tuesday so I can get a proper look at these new additions of mine!'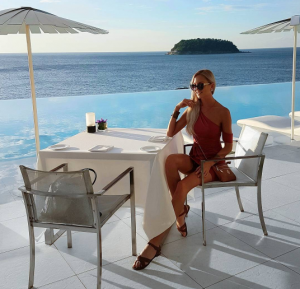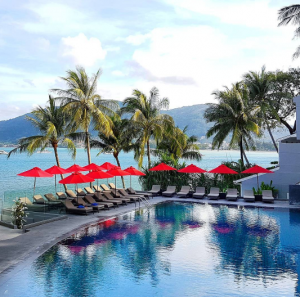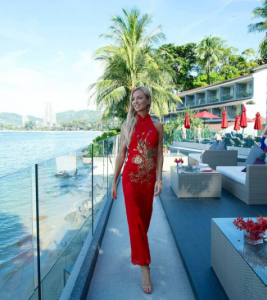 ✔SNAPCHAT: camillaakerberg
✔BLOG: www.camillaakerberg.com/blog/
✔YOUTUBE: CamillaAkerbergOfficial
✔INSTAGRAM: @camilla_akerberg
Have a question, or would you like to enquire about a procedure?