Meet our amazing Thailand Client Relations Managers

We understand that travelling to another country for surgery can be overwhelming for some, especially if you're travelling alone. Our clients are never left to fend for themselves in a foreign country, with support staff located in all of our surgery travel destinations! Additionally, we have a number of behind the scenes team members communicating with our Hospitals and our Gold Coast head office, ensuring your journey is as stress free as possible!
Our Bangkok Client Relations Managers are based at our primary patient hotel the AETAS Bangkok. While our Phuket Client Relations Manager is based at PPSI Hospital on various days. She can be contacted anytime if assistance is required.
Our Client Relations Managers are available to assist with all matters relating to a patient's surgery, hospital transfers, consultations and follow ups – as well as help advise and assist during their stay in relation to getting around, sightseeing, local customs and attractions. Should it be necessary to arrange a hospital nurse or doctor to visit a patient at the hotel to monitor recovery, our Client Support team will also facilitate this.
Fern and Suang – Bangkok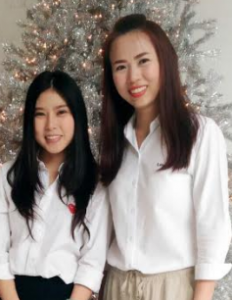 The wonderful duo Fern & Suang can be found at AETAS Hotel in Bangkok. They have come on board to replace our beloved Mutsee who recently became a mother – congrats Mustee!!
Fern and Suang are dedicated to ensuring each client experience is as comfortable and seamless as possible. They can assist you with whatever you need from contacting your Surgeon, arranging a cab, advice on places to explore and things to do in Bangkok!
The girls are known for being cheeky and loving, ensuring they put a smile on every face they meet! You can see these lovely ladies with our clients live from Bangkok on Snapchat! Add us now to see what they're getting up to and some of the clients they have met!
"Suang and Fern made my trip!"
"The client relations girls at AETAS Bangkok were just beautiful. So friendly and showed us what to see and how to get around. Always there to just have a chat to as well. I actually miss them."
Arunwan – Phuket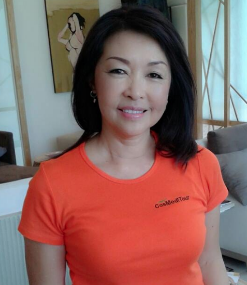 Arunwan has been a Phuket Client Relations Manager for nearly 5 years. She is known for her warm, mother-like, caring nature and is 100% committed to her clients. Arunwan is loved and adored by all those lucky enough to met her and is a huge asset to our CosMediTour team.
Want to know about the best beaches, lunch spots, shopping centres or markets? We have your travel guide to Phuket on hand for advice on the BEST Phuket activities – pre and post surgery!
As our longest standing Client Relations Manager, Aruman is very experienced and knowledgeable about the various procedures and processes involved when you arrive in Phuket. She is committed to making sure you feel safe and cared for!
"Arunwan in Phuket was beautiful and checked on me and was there for me at every appointment."
"Arunwan is just the most caring and gentle person. Without her I would have freaked out. She even organised me Thai for lunch because I hadn't had a chance to eat it since arriving!"
"The Phuket rep Arunwan is fantastic as well, she's like a sister looking after me and explaining everything very patiently."
Have a question, or would you like to enquire about a procedure?