Gold Coast Bulletin & Daily Mail Features Operation Thailand Client Nikki!

With the second episode of  Operation Thailand due to air on Channel 9 Tuesday May 9th, The Gold Coast Bulletin & Daily Mail spoke to Nikki, one of 3 CosMediTour clients who will share their surgery experience on Episode 2! 
The 21-year-old Coolangatta Model / Bartender travelled to Bangkok to undergo a breast augmentation and lift surgery after a dramatic 40kg weight loss left her with what she described as two "empty sacks" on her chest.
Nikki spoke highly of the Medical Tourism Industry having experienced this first hand despite the stigma related to surgery overseas. "Thailand has a bad reputation and it shouldn't, it's probably (I think) better than any Australian hospital. There is a negative perception out there that plastic surgery overseas is dangerous, but the risks are the same as anywhere."
The aspiring Model believes this surgery will help boost not only her confidence, but her modelling career. "After my weight loss my breasts were very saggy, empty, pretty much sacks would be the way to describe them and I just didn't feel like myself."
Nikki's two-week cosmetic journey from the Gold Coast to Thailand forms part of Channel Nine's new reality series Operation Thailand. "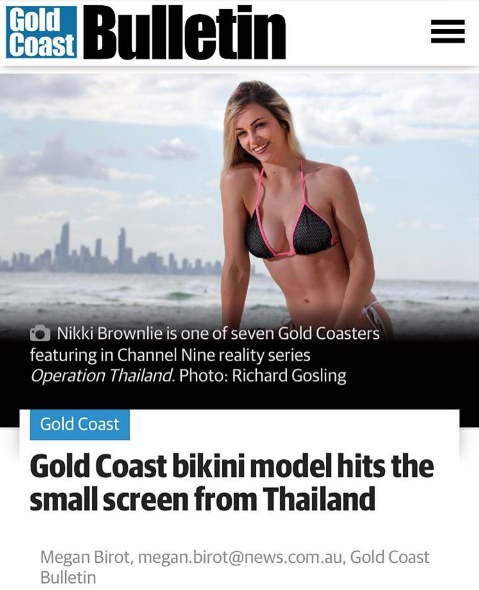 Read full Gold Coast Bulletin Story
Watch Operation Thailand TV Series Episode
Have a question, or would you like to enquire about a procedure?