Camilla & CosMediTour making headlines in the Daily Mail!

CosMediTour Ambassador Camilla Akerberg featured in the Daily Mail Australia discussing her "Life Changing" Breast Augmentation experience in Phuket! 
Daily Mail Australia – 'Camilla opens up about her CosMediTour experience'
Camilla travelled to Phuket in December 2016 for Breast Augmentation surgery with the world renowned Dr. Witoon. She decided to share her experience with her 167,000 Instagram followers to assist other girls who may be considering a similar procedure. She stated "It's very controversial to share this personal kind of experience but I'm glad I did it. I loved blogging about my breast augmentation experience and I had a lot of interested girls contacting me around the time of the surgery with questions, so it's definitely a hot topic for so many girls.'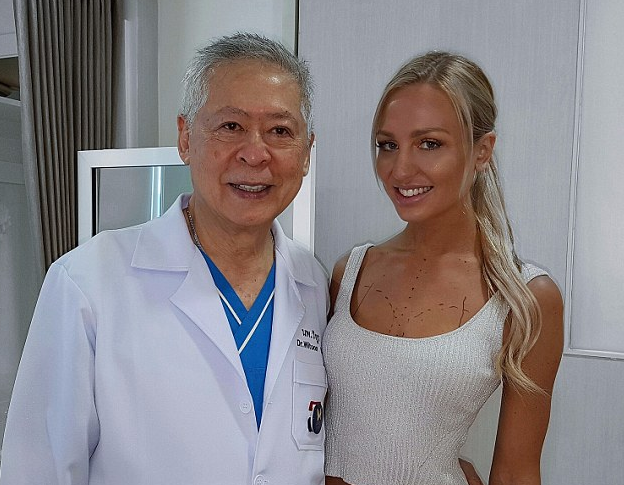 Camilla with her Plastic Surgeon Dr. Witoon 
Have a question, or would you like to enquire about a procedure?