Stunning Breast Lift + Augmentation Package
from
$8,990

or $50/week Payment Plan*
Highlights:
Breast Lift + Augmentation Surgery (standard cases) up to 500cc
Surgery at PPSI Hospital by a Plastic & Reconstructive Surgeon
11 Nights in Phuket (1 Nt Resort check out, 2 Nts Hospital, 8 Nts Resort*)
VIP for ALL required Transfers in Thailand
CosMediTour Client Manager in Phuket for support & assistance
No added agency fee!
Accommodation:
Travel Dates:
Low Season 18 April – 31 October 2017

High Season Surcharges:

08 JAN – 31 MAR 2017= $1,599

01 APR – 17 APR 2017= $990
Upgrades & Add Ons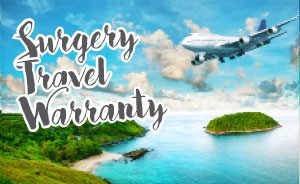 Surgery Travel Warranty – $490
For $490 you can secure a CosMediTour Surgery Travel Warranty which if required, covers your revision surgery, flights back to Thailand and luxury accommodation.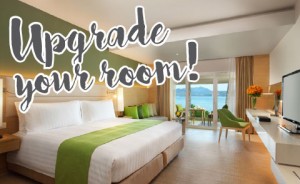 Upgrade Your Room – $549
Recover in ultimate luxury and don't worry about checking out of your room during surgery. For $549 upgrade your entire stay to a Deluxe Ocean View Room.
Details:

To Book
$500 Deposit is required to secure a surgery date and this package
Package Conditions
• Package Inclusions, Upgrade Options and Details are subject to amendment or withdrawal without notice
• Clients accepted are subject to meeting CosMediTour Terms & Conditions
• Final payment due 4 weeks
Amari Phuket Resort & Spa
Upgrade to a 13 Night Package (1 Nt Resort, 2 Nts Hospital, 10 Nts Resort*) for ONLY $299
Extra Nights
• 16 April – 31 October 2016 = Superior Ocean Facing Room = $225 (single or double)
• 01 Nov – 23 Dec 2016 = Superior Ocean Facing Room = $250 (single or double)
• 24 Dec – 7 Jan 2017 = Superior Ocean Facing Room = $469 (single or double)
• 08 Jan 2017 – 17 Apr 2017 = Superior Ocean Facing Room = $299 (single or double)
• If stay falls across two high seasons you will pay the higher package price
• Accommodation subject to availability at time of booking
• *Please note: extra nights accommodation may be required post surgery depending on your recommended post surgery timeframe from the Surgeon.
Mac Credit Payment Plan
Payment Plans from $50 per week. Terms & Conditions Apply. Click here for details about Mac Credit
Flights
Flights are not included in this package but CosMediTour is able to give you assistance in booking via their associated travel agency
Standard Breast Lift + Augmentation
A Standard Breast Lift + Augmentation procedure, with smooth or textured round silicone cohesive gel implants under 500cc, donut/lollipop lifting techniques and placement below and above the muscle are included. Larger implants, dual plane placement, tear drop (anatomical implants), anchor (inverted "T") and second, third or severe degree ptosis will incur a surcharge to be itemised in your Surgical Recommendation. *Total night stay in Phuket (post surgery) may also differ from package depending on Surgical Recommendation – if a longer stay is required the package will be subject to additional surcharges.
Refund Policy
Once accepted for surgery the Deposit is non-refundable but may be applied as a once-off contribution towards any future procedure or package booked through CosMediTour valued at $500 or more (conditions apply – see our Refund Policy)
Price Conversion Rates
The package price is calculated at 1 AUD = 25 THB Australian Bank Selling Rate for Thai Baht. This price is subject to exchange rate fluctuations. Please note you will also be required to pay a $37 AUD telegraphic transfer fee in addition to the package price
Package Code
PC-BAL-23