Dr. Montien Lueprapai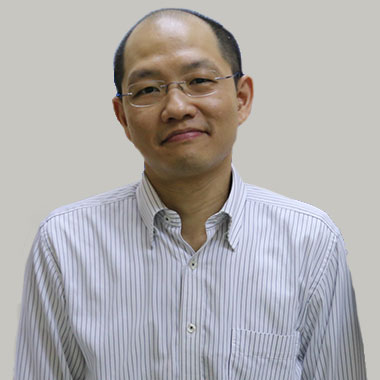 Dr. Montien Lueprapai is Thailand's most sought after surgeon for Nose correction surgery (Rhinoplasty) in Bangkok. This remarkable surgeon has performed hundreds of surgeries and produced outstanding results for our clients. He is known for his knowledgeability, high class skills as well as his kind and caring nature towards his patients.
Dr. Montien's background in Plastic and Reconstructive surgery, focused primarily on Rhinoplasty and nasal reconstruction, has gained him the experience and know how of a world class surgeon. He has spent years studying and training in the field of plastic surgery in America and Thailand and continues to advance his already impressive skills whenever the opportunity arises.
Rhiannon Langley
Commonly known for his amazing outcome for CosMediTour client Rhiannon Langley, who requested Dr. Montien after seeing his previous work, Dr. Montien now has clients lined up for similar results. Rhiannon's impressive Rhinoplasty transformation was documented live from Thailand in a series of daily vlogs/blogs which gave viewers a better understanding of the process and recovery involved with Rhinoplasty Surgery.

Dr. Montien Surgery Packages
CosMediTour has entered into an exclusive agreement with the World Medical Centre and Dr. Montien to offer our clients Thailand's No. 1 Rhinoplasty Package. Click below for more details.

See more of Dr. Montien's Before & After Results Here
Dr. Montien Resumé
Hospital
The World Medical Center
Specialty
Plastic Surgery, Cosmetic & Reconstructive Surgery
Language Spoken
English & Thai
Medical School
M.D., Faculty of Medicine (First Class Honor), Siriraj Hospital, Mahidol University, Thailand, 1999
International Scholars of The American Society of Plastic Surgeons (ASPS) and Plastic Surgery Education Foundation at Baylor college of medicine, Houston Texas USA Visiting Scholar Certificate 2008
Board Certifications
Diploma of The Thai Board of Surgery, 2004
Diploma of The Thai Board of Plastic Surgery, 2006
Fellowships
Plastic and Reconstructive Surgery, University of Hawaii, John A. burns School of Medicine, USA, Jan ­ Dec 2008
Professional Association / Membership / Affiliations
Member – Thai medical council
Member – The royal college of surgeons, Thailand
Member – The society of plastic and reconstructive surgeons, Thailand
Special Clinical Interests
Rhinoplasty / Nasal reconstruction
Publications
Flowers R, Lueprapai M: Blepharoplasty in the East Asian patient.
In: Aston SJ, editor. Aesthetic plastic surgery. Philadelphia: Elsevier; 2009. p.367-391
Here is what some of our past clients had to say about Dr. Montien:
"I was thrilled with how professional Dr. Montien was, he told me all side effects and complications along with recovery time etc., I knew I was in good hands!" – Rhiannon Langley (Instagram Fashion and Lifestyle Blogger)
"My surgeon was very good – highly recommended. He gave me detailed instructions about my options, the surgery, risks, after surgery care and was very careful when removing my splint and stitches." – Kara Bramham (previous Bachelor Australia contestant)
"Dr. Montien is the best nose surgeon in Thailand – I specifically chose him out of many other amazing nose surgeons in Australia and overseas – and am beyond thrilled with my results " – Name withheld
"Dr Montien was absolutely amazing. He made me feel extremely comfortable and confident. I had no worries or stress going into the hospital or returning back to the hotel. The nurses were lovely and took great care of me. I had no real pain or stress which I credit to Dr Montien and the staff at the hospital."  – Name withheld  
Have a question, or like to enquire about a procedure?