Dr. Witoon Wisuthseriwong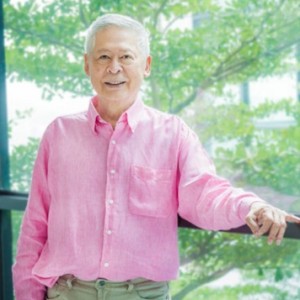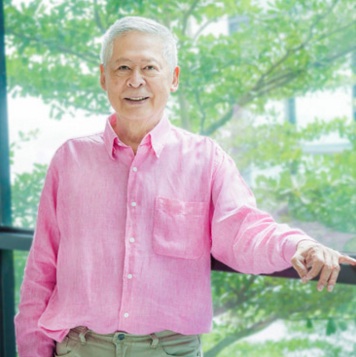 Dr. Witoon has been practicing cosmetic, plastic and reconstructive surgery procedures in Bangkok, Chiangmai and Phuket for over 30 years. He is a highly recognised cosmetic and Plastic Surgeon not only in Thailand but worldwide, and sometimes referred to as the 'Godfather' of plastic surgeons in Thailand. Since 1971, Dr. Witoon also teaches Plastic Surgery at Chiang Mai University.
Dr. Witoon is dedicated to producing optimal results for every patient he treats. He is committed to offering first class care and is extremely attentive and understanding towards each patient's individual needs. His expertise in Plastic Surgery translates into impeccable results for his patients. Dr. Witoon will go above and beyond to reach each client's expectations and satisfaction.
Special interests include
Plastic, Cosmetic and Reconstructive Surgery
Endoscopic Breast Augmentation Surgery
Forehead and Face Lift
Reduction Rhinoplasty
HD VASER Liposuction
Lipo Filling
Education Background
1970: Doctor of Medicine, Chiangmai University, Chiangmai. Thailand
1974: Diploma, Thai Board of Surgery
1983: Diploma, Thai Board of Plastic Surgery
Professional Experience
1971 – 1997: Plastic Surgeon, Division of Plastic & Reconstructive Surgery Department of Surgery, Faculty of Medicine, Chiang Mai University
1980 – present: Plastic Surgeon, Clinic, Sukhumvit Road, Bangkok
1988 – present: Plastic Surgeon, Thai Red Cross Cleft Lip & Palate Mission
2001 – present: Plastic Surgeon, Operation Smile
2001 – present: Director of Aesthetic Center, Bangkok Hospital Phuket
2015 – present: Plastic Surgeon, Phuket Plastic Surgery Institute (PPSI)
Professional Registrations
The International College of Surgeons (Plastic Surgery)
The Royal College of Surgeons of Thailand (Plastic Surgery)
The Society of Aesthetic Plastic Surgeons of Thailand
The Society of Plastic and Reconstructive Surgeons of Thailand
The Society of Cosmetic Dermatology & Surgery of Thailand, founder & permanent member
The International Society of Aesthetic Plastic Surgery ISAPS
Have a question, or like to enquire about a procedure?