Thigh Lift
A Thigh lift also known as 'Thighplasty', aims to reshape and tighten the thighs by removing excess skin, and in some cases fat, resulting in a smoother more contoured appearance of the upper thighs.
Major weight loss, pregnancy or aging can reduce the elasticity of the skin. Excess skin can be inconvenient both functionally and aesthetically and can cause irritation and discomfort, especially in warm weather conditions.
CosMediTour – Thigh Lift
Thailand
Surgeon:
Plastic & Reconstructive Surgeon
Consultation:
Free Surgeon Consultation
Surgery Time:
2 – 4 hours
Anaesthesia:
General Anaesthesia
Note: Twilight Sedation is not used.
Hospitalisation:
2 nights
Time Away:
10 nights
Hospital Transfers:
Transfers are included
Post-Operative Appointments:
Once – 7 days post op
Recovery time:
6 months
Bruising and Swelling
Typically up to 2 weeks
Incisions:
Medial Incision– Can result in more scarring than the Lateral and is the most common as that is where the majority of excess skin is.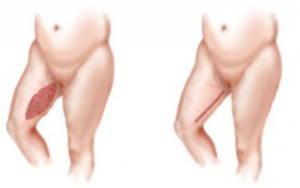 Lateral Incision- Also known as an outer thigh lift has the incision along the groin so can easily be hidden along the underwear line. Often not performed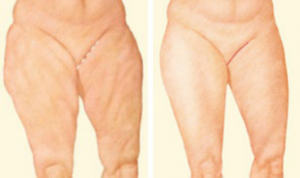 Liposuction – May also be used as in conjunction with a Thigh Lift procedure for fat removal on patients that have enough elasticity in their skin to shrink around the remaining tissues after the fat is removed. If the skin has poor elasticity, tissue sagging will be even more pronounced after fat is removed. Learn more about Liposuction.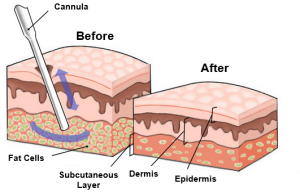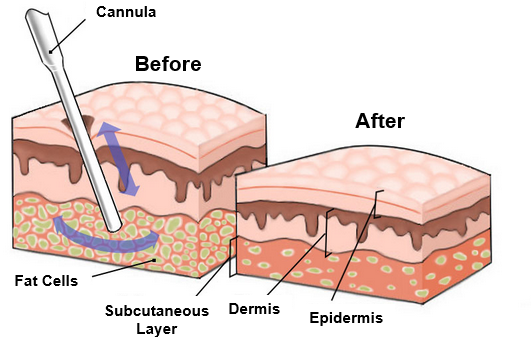 Potential Surgery Risks and Complications vary from patient to patient depending on a range of factors and the extent of surgical work required. Regardless of how remote, the potential risks are listed below are possible. Your own research is essential especially if you are considering surgery. Following pre and post surgical care and instructions will also reduce your risks. See the following potential risks and complications include and not limited to:
Medical:
Temporary pain, swelling, bruising, infection, scarring, fluid build up (seroma), bleeding and haematoma, numbness, Keloid scarring, heavy scarring, reaction to anaesthesia and medications
Poor wound healing or Necrosis (common with smokers)
Suture complications
Numbness or other changes in skin sensation
Aesthetic:
Asymmetry and uneven incision site (never guaranteed)
Not enough bagginess removed
Thigh Lift Price Includes:
Thigh Lift Surgery
Hospital

Surgery at one of Thailand's JCI Internationally Accredited Hospitals in Bangkok or Phuket
Operating Theatre, Anaesthesiologist and all associated surgery & Hospital charges
All drugs, routine and take home medications

Plastic Surgeon

Surgery by a renowned Plastic Surgeon, including pre and post-surgery consultations

Transfers

Transfers: Airport / Hospital / Hotel / Hospital follow up / Airport

Hospital Accommodation

2 nights (post-surgery) in a Private Hospital Room

CosMediTour Support

CosMediTour's Bangkok Medical and Aesthetic Clinic (in AETAS Bangkok Hotel complex) with support from Doctors and Registered Nurses (if required – Bangkok only)
CosMediTour Destination Client Relations Manager
Private 'Invitation Only' CosMediTour Surgery Forum to connect up with many other CosMediTour Clients and Patients staying in Thailand before you travel and during your stay
* Note: All procedures in Thailand, are based on standard, non-complicated procedure patients.
Have a question, or like to enquire about a procedure?