CosMediTour were incredible!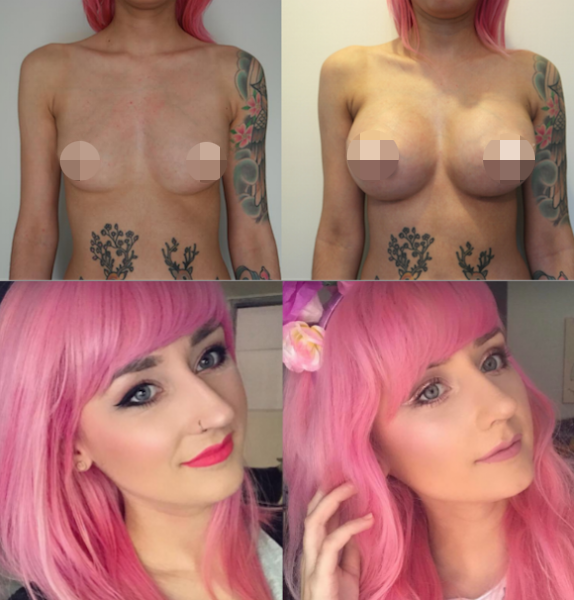 "CosMeditour were incredible. They made the whole experience so easy, I never had to worry about anything – with everything organised already in the package it just made it so easy to relax and focus on recovery. They answered all my questions and checked up on me regularly to make sure everything was going ok and it made me feel so well looked after. I honestly had such a positive experience!
The World Medical Centre was so clean and beautiful. The nurses were wonderful, very attentive and caring. I never really had to ask for anything! The AETAS Hotel was stunning. Made for a relaxing, comfortable recovery. And the food was delicious!
I decided to have Rhinoplasty surgery about 2 years ago. I've hated my nose my whole life and I had always thought about getting it fixed. And with my breasts, ever since I was a teenager this was something I was self conscious about.
I had a few friends who had gone through CosMediTour for Breast Augmentation surgery and they highly recommended CosMediTour. When I looked into it myself I found that they were extremely friendly, they answered all of my questions and they were super helpful!
My surgeon was Dr. Montien and I found him to be extremely kind and caring, he was very thorough and didn't leave anything to the imagination, he went though everything! He was extremely gentle and I found him very easy to communicate with! I had a very positive experience with Dr. Montien.
The quality of care I received at the World Medical Center was absolutely perfect! I am a nurse back home and the nurses at the World Medical Center were extremely attentive, I found them easy to communicate with and they were honestly just perfect! My room at the Hospital was so clean and so big!
If someone asked me about my experience in Thailand with CosMediTour I would highly recommend them. CosMediTour took all of the hassle out of organising anything, they make everything such a breeze, it was honestly amazing."
– Vikki (@vikkivampire)
Procedures: Breast Lift + Augmentation + Rhinoplasty
Hospital: The World Medical Center
Surgeon: Dr. Montien
Surgery Details: 325 / 275cc, Round, High Profile Implants, Dual Plane Placement, Under the Breast Fold.
Watch Vikki's Experience in Bangkok