This is one of the best ever decisions I have ever made!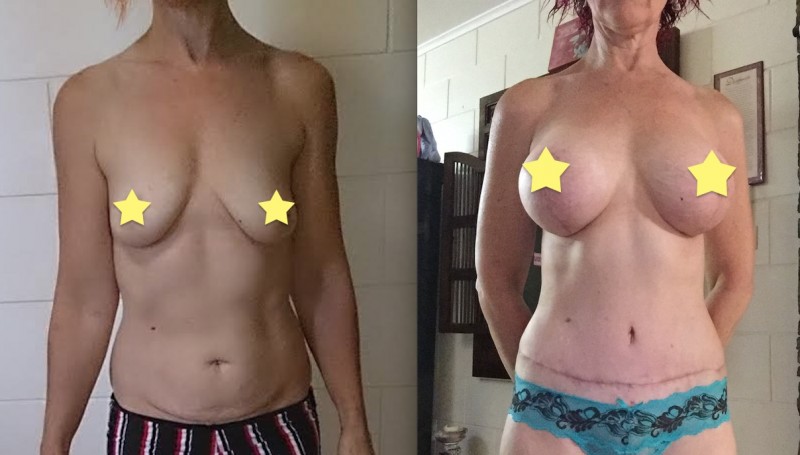 IMAGES AT JUST 2 MONTHS POST OP 
"The AETAS Hotel Bangkok was very clean spacious. All the staff were very polite and friendly. The food was very good and had plenty of choices. The CosMediTour Rep in Bangkok Mutsee is awesome, she's very lovely and makes u feel very comfortable. 
The nurses at the World Medical Center were very polite, friendly, helpful and very caring. The CosMediTour rep was amazing, very friendly makes you feel very welcomed and very helpful. The World Medical Centre is so clean and all the nurses and Doctor always make sure everything is clean. 
Would like to say this is one of the best ever decisions I have ever made in my life! Also Thank you so much to my surgeon and all the nurses and the CosMediTour reps! Thank you I am so very happy!!"
– Jenny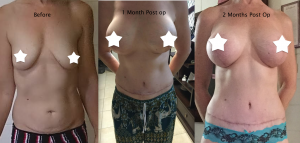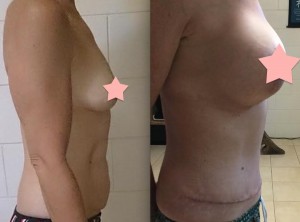 Procedure: Breast Lift + Augmentation and Tummy Tuck surgery
Package: Luxury Bangkok Mummy Makeover Package
Hospital: The World Medical Center
Surgeon: Dr. Montien
Surgery Details: 375cc, Round Implants, Anchor Lift, Tummy Tuck
Have a question, or would you like to enquire about a procedure?