My experience with CosMediTour has been lovely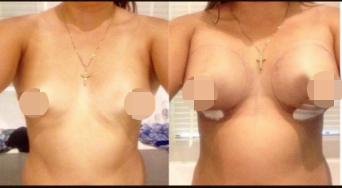 "My Surgeon was lovely & very thorough with my consult. The nurses & general staff were very helpful & should be commended. The nurses came into check on me approx every 4 hours & were excellent with the medications. They were always kind, considerate & helpful no matter what the time or the task. They were also fantastic at aiding where needed (such as helping me to get out of bed & walking with me to the bathroom) & answering any general questions. If they were unsure or didn't speak English as fluently they sent someone who did know.
My experience with CosMediTour has been lovely. The CosMediTour rep in Phuket was great – she was like my Mum! It was also nice to have a face to a name & to know/meet someone in person. It was also good meeting other patients in the waiting room at the hospital."
– Marley
Procedure: Breast Augmentation
Hospital: Phuket International Hospital
Surgeon: Dr. Thanakom
Surgery Details: 330/375 cc, Moderate Profile, Tear Drop, Dual Plane, Under the Breast Fold
Have a question, or would you like to enquire about a procedure?