I didn't think I'd enjoy myself as much as I did!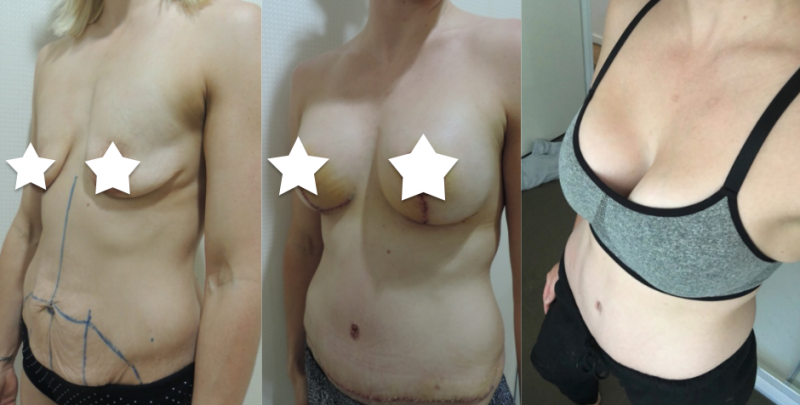 Image: Pre surgery / 2.5 weeks post op / 11 weeks post op 
"The experience was amazing. For going to a foreign country for the first time, I felt pretty safe! The driver met us at the gate and took us straight to the hotel. The hospital transfers were always on time and were always pleasant.
Meeting up with the other CosMediTour girls made our trip fantastic. We explored Bangkok and went to places I would never have done without them. We made some wonderful friends and had some amazing experiences. I actually didn't think I'd enjoy myself as much as I did, I didn't want to leave!"
– Melissa
Procedure: Breast Lift + Augmentation and Tummy Tuck
Hospital: Bangpakok9 International Hospital
Surgeon: Dr. Pornthep
Surgery Details:  325cc, Moderate Profile, Round Implants, Under the muscle
Have a question, or would you like to enquire about a procedure?