I couldn't fault my experience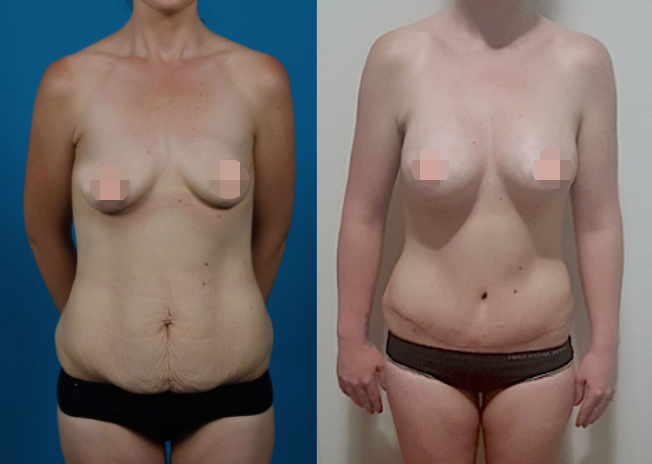 Pre surgery / 4 months post op 
"I wanted to have this surgery basically to feel complete with my weight loss journey. I've had 3 big babies and I've lost 45 kgs and everything is just looking a little bit sad. So I want to complete this makeover so I can feel confident and happy within myself. 
This wasn't my first time travelling to Thailand for surgery, I have been before through CosMediTour and I was featured on the TV Show Operation Thailand for Ear Pinning surgery with Dr. Montien. 
My experience with Dr. Montien was yet again 10/10. He has exceeded my expectations. This was a far more invasive surgery and he answered all of my questions and ticked all the boxes. The World Medical Centre is more like a Hotel, it's top quality and 5 star. 
I would definitely recommend others to come to Thailand for cosmetic surgery. I think people just need to get over that fear of something dodgy happening to them. If you go through a reputable agency like CosMediTour, you're definitely in safe hands. I've done this twice now and both times, I couldn't fault my experience. 
CosMediTour have made both of my experiences in Bangkok a breeze."
– Tara
Procedure: Breast Lift + Augmentation, Tummy Tuck and Vaser liposuction
Hospital: The World Medical Center
Surgeon: Dr. Montien
Surgery Details: 300cc, Round Implants, Dual Plane Placement