Cosmetic surgery, the new trend for women in the fitness industry?

The fitness competition trend in Australia is well and truly on the rise!! More and more women and men are dedicating themselves to intense training and dieting, in order to be in pristine physical shape for the next big fitness comp!
Women in the fitness industry
Unfortunately, women involved in this new trend tend to sacrifice more than just yummy treats and fried food. Their breasts can drop up to 3-4 cup sizes as their body fat percentages rapidly decrease in the weeks leading up to the competiton. We have had the pleasure of assisting numerous women in the fitness industry undergo Breast Augmentation surgery, in order to boost confidence and regain their feminine curves (breasts) that have been lost or minimised due to their weight loss/fitness journey.
Alexandra Zahra
Alex is just one of the many women heavily involved in the health and fitness industry who contacted us to assist her with cosmetic surgery. She wanted to have the procedure to help with her career and to boost her confidence. "We all know with fitness, weight loss, muscle gain and pure exercise, for some we lose our feminine qualities aka boobs." she said.
As a personal trainer, former sports bikini Model and Miss Singapore bikini champion, Alex lives an incredibly active life. She is one of the many women who had lost her breasts due to her fitness lifestyle. Prior to her surgery, Alex stated, "I want to feel confident, I want to be able to wear a low cut shirt and have cleavage instead of bone and chest, I want to feel confident. I'm almost 100% sure that this procedure will change my life and change my confidence dramatically."
She recently travelled to Bangkok for her Breast Augmentation surgery at the impeccable World Medical Centre, where her surgery was performed by one of the most sought after Plastic Surgeons in Thailand, Dr. Pornthep.
Alexandra is currently documenting her entire surgical journey in Thailand via her social media pages and blog!
 The new fitness trend?
Other names in fitness industry that we have assisted with Breast surgery including Shannah Baker and Heather-Scott Hunter. All with one common objective, to restore their feminine curves and proportion their bodies. "I find having implants has helped me maintain a balanced and in proportion physique." Shannah said. Heather- Scott Hunter a highly active sportswomen and personal trainer on the Gold Coast also decided to undergo breast surgery to make herself feel more feminine "When I started my personal training career I lost a lot of body fat and felt uncomfortable being a shapely woman with no breasts" said Heather.
CosMediTour Clients – Heather-Scott Hunter & Shannah Baker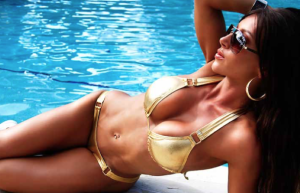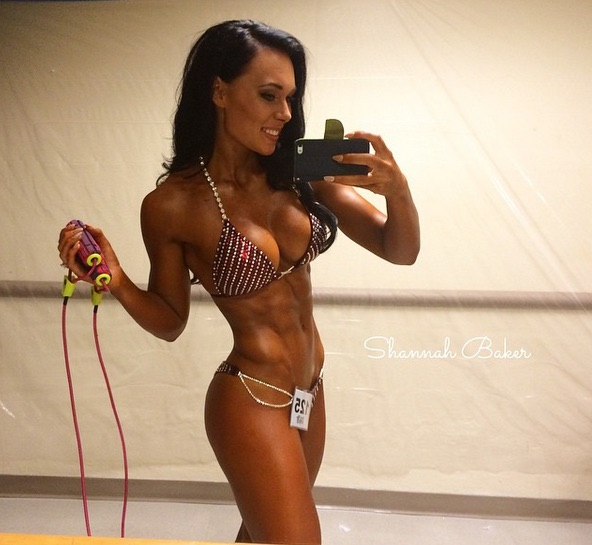 Alexandra's Story
After being disheartened by her breasts since high school, Alex said that boys would laugh and say their boobs were bigger than hers and she would break down in tears when shopping for bras and dresses. 'Every time I tried on a new dress, or had to get dressed to go out I would cry because nothing fit,' she said.
Alex decided to contact CosMediTour and boost her confidence and under Breast Augmentation surgery. She also wants to speak-out about her surgery to stop other young woman from being afraid to undergo the procedure.
Once she arrived at the World Medical Centre in Bangkok her mind was eased. 'All the staff  were super nice and professional, and they do a lot of cosmetic surgery procedures.' After just 24 hours after her surgery, Alex said she already feels more confident!
Follow Alex's Post Surgery Recovery
After the required recovery time has passed, Alex is determined to get back into the gym and commence preparing for her next bodybuilding competition in April. She believes her new breasts will help her career as a dancer and performer as she won't feel conscious like she did in the past.
Alex is set to return from Bangkok next week. You can read her full story and stay updated on her recover by following her Blog and social media account @fitnessbyallyz
See Alex's story published in the Daily Mail here!
Have a question, or would you like to enquire about a procedure?