CosMediTour have been great!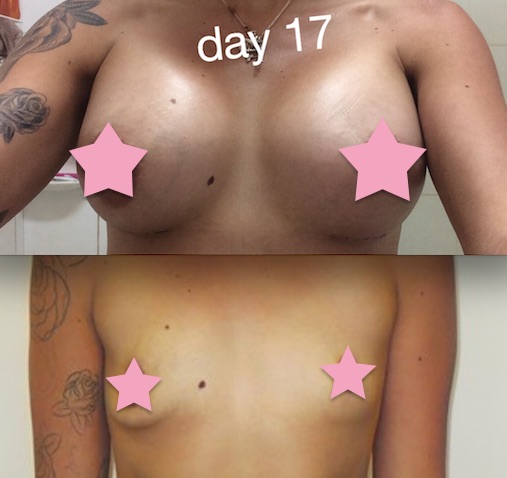 Below image – Before
Top image – 17 days Post op
"CosMediTour have been great! Helping me along the way, from changing my dates and just wanting to know simple answers I was always replied to. I received a phone call before I flew out and I was called the next day I returned home to follow up on everything how I went and how I was doing 🙂
Phuket International Hospital was amazing! The longest wait I had was about 10mins right at the start to fill out a form/blood pressure etc, no other wait was more than two mins. I was shown where to go every time and there was not one time I was left wondering what to do or where to go next. The service is amazing. Nurses were great. My doctor was amazing and made me feel very comfortable. (As I wasn't sure if I needed different sizes and he was going to try both in surgery for me) also I was worried about if my boobs would be too big for my body, but he made me feel very safe by telling me he would ensure they fit by frame and if they were too big he would put in smaller ones."
Procedure: Breast Augmentation
Hospital: Phuket International Hospital
Surgeon: Dr. Narupon
Surgery Details: 500cc, High Profile, Round Implants, Under the Muscle, Under the Breast Fold
Have a question, or would you like to enquire about a procedure?