Amy Kitchingman's Phuket Breast Transformation
TV Presenter Amy Kitchingman travelled from Dubai to Phuket to undergo Breast Augmentation Surgery!
"My CosMediTour experience was second to none. From the first email sent I felt like I was in safe and professional hands. The booking procedure was swift, and any questions or queries I had, no matter how silly I thought they were, were answered immediately."
 "I was amazed at how modern PPSI Hospital was, better than some in Dubai. The staff were truly amazing. Caring and attentive to all of my needs. The procedure was pain-free and stress-free (for me) and I never once felt panicked. Everyone around me was so attentive I didn't feel the need to worry at all. The aftercare I received was amazing. I still had questions after my procedure and everything I wanted to know was answered. A fantastic experience that I will recommend to everyone." 
Enquire about Breast Augmentation in Thailand.
"It started off when I was about 16 and I wanted to get them really big! But it was just something I just never actually pursued. I am 29 now and after saying I had wanted them so for such a long time,  I felt like I deserved it, just to feel better about myself and give myself that little bit more confidence." 
"I work for Tourism Authority Thailand, I am the brand ambassador in the UAE so I knew about the Medical tourism industry and I knew I would be in very safe hands. I had done my research went with a great company like CosMediTour who had sourced the best doctors!"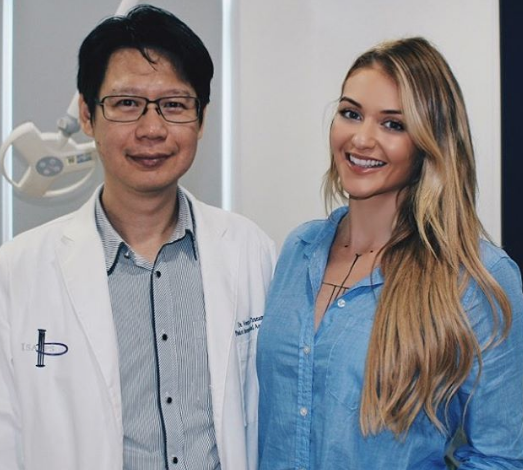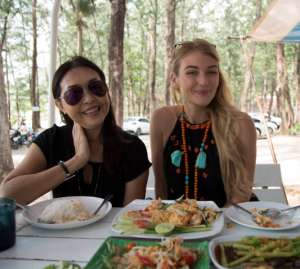 "I stayed at the Amari Phuket which is a gorgeous resort right on the beachfront. It was a perfect location, with lots going on around it. The resort itself was very tranquil, very beautiful, the perfect place to relax after having my surgery."
"My recovery was easy-peasy! I didn't feel any pain, even coming out of surgery! I'm actually surprised at the lack of pain I felt. I think if I had of realised it was so pain-free years ago, I would have done it a long time ago!"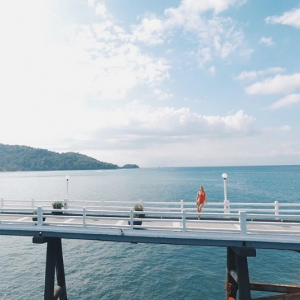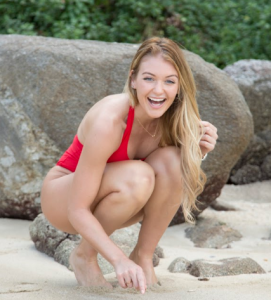 "The overall experience with CosMediTour right from the word go has been easy! I felt very safe and because I went on my own, I think that was very important! It was so enjoyable, I made friends along the way and come out with an amazing surgery outcome. I enjoyed the beautiful scenery and got to explore another part of Thailand. What more could you want!" – Amy Kitchingman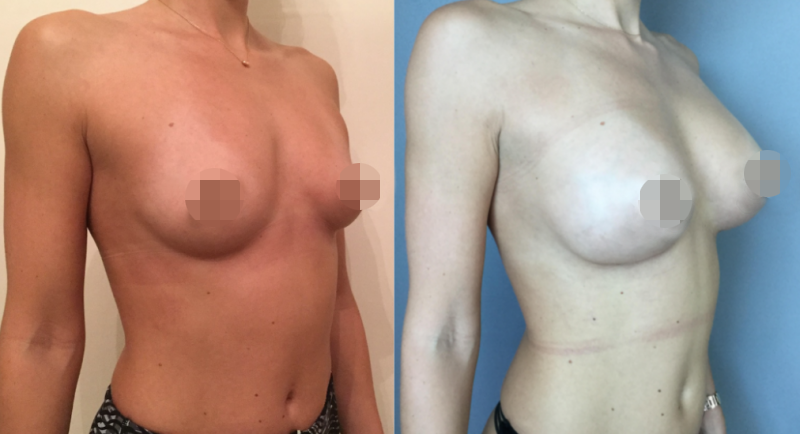 Procedure: Breast Augmentation
Package: Stunning Phuket Breasts Package
Hospital: Phuket Plastic Surgery Institute
Surgeon: Dr Veerawat
Surgery Details: 245cc (left), 280cc (right), Moderate Profile, Teardrop Implants, Under the Muscle, Under the Breast Fold
Enquire now for instant information & prices for surgery in Thailand.