Choosing a Thailand Surgery Location

Thailand is the world's No.1 medical tourism destination, with over 2 million foreign medical tourists every year.
The rate of foreigners travelling to Thailand for surgery is increasing substantially every single year. Patients are largely appealed to Thailand as it hosts highly reputable and experienced Plastic Surgeons performing surgeries in world-class JCI accredited Hospitals at affordable prices.  CosMediTour offer 2 amazing locations in Thailand to undergo Plastic/Cosmetic Surgery and Dental Treatments, these locations are either Bangkok or Phuket.
For anyone who hasn't travelled to Thailand before and are indecisive as to which surgery location to choose from, we have listed some key differences between the two destinations, as well as some great activities you can do while you're there to help you make your decision. In comparison to locations in Australia, deciding between Phuket and Bangkok would be like choosing between the Whitsundays or Sydney.

PHUKET
Phuket is the largest island and most popular holiday location in Thailand. It is located about an hours flight from Bangkok or Singapore and is without a doubt one of the most stunning destinations in the world! The island is home to world-renowned scenery such as magnificent tropical sunsets, open mountain ranges, crystal clear turquoise waters and silky soft white sand beaches lined with palm trees – just like the post cards! The island has also hosted numerous Hollywood films, including 'James Bond' (James Bond Island) and 'The Beach'. While there is so much to see and do in Phuket, it is also the ultimate place to relax post surgery, in an absolute tropical paradise.
Surgery Costs In Phuket
Some surgical procedures are slightly more expensive in Phuket than Bangkok. The reason for this is that there are vastly more Plastic Surgeons and Hospitals in Bangkok than there are in Phuket, and therefore they compete on price. The standards of the Surgeons and Hospitals are equally exceptional in both destinations.
See here for a full list of surgery prices in Phuket.
Hospitals In Phuket
The Hospitals in Thailand are world renowned for being internationally (JCI) accredited, utilising modern technology, and their excellent quality of medical personnel. The warm nature of the Thai people ensures that foreign visitors feel right at home.
Phuket was previously home to 2 world-class JCI accredited, international Hospitals – Bangkok Hospital Phuket and Phuket International Hospital.
Recently, the management of the Bangkok Hospital Group announced the unification of Phuket's two premier plastic surgery facilities: Phuket International Aesthetic Center (PIAC) and Bangkok Phuket Institute of Cosmetic Surgery (BPICS) into a brand new centre of excellence: Phuket Plastic Surgery Institute (PPSI), located in the new 6-storey building at Phuket International Hospital.
The merge of PIAC and BPICS will take place at the beginning of 2016. The new facility will host 12 of Phuket's most experienced and renowned plastic surgeons, who have joined forces to produce outstanding surgical outcomes for our clients, using state-of-the-art technology in a new immaculate facility!
In addition, Phuket Plastic Surgery Institute (PPSI) will become a research and training facility assuring regular training and assessment of the team, as well as the ability to handle difficult and complex surgeries.
Phuket Plastic Surgery Institute (PPSI) 
The new Phuket Plastic Surgery Institute will continue to provide our clients with quality and affordable plastic surgery procedures, in Phuket's tropical paradise. Offering a complete range of Surgical procedures including Breast Augmentation (Breast Implants), Breast Augmentation with Lift, Breast Lift, Breast Reduction, Breast Revision, Tummy Tuck, Face Lifts, VASER Liposuction (not available as a sole procedure), and Blepharoplasty – See here for a full list of surgical procedures!
We have a long established Preferred Agency Partnership with the Bangkok Hospital Group and we know all Specialist Plastic Surgeons in Phuket who have performed hundreds of procedures on CosMediTour Clients each year – with predictable, exceptional surgical outcomes. CosMediTour is also one of the top 3 Agents worldwide for Phuket International Aesthetic Center. Please see the links for more information and to see which surgeons available at the new PPSI Hospital.
CosMediTour Accommodation In Phuket
At CosMediTour we enjoy strong partnerships with a selection of exceptional Hotels and Resorts in Phuket, Thailand. Here is a selection of our more popular Hotels and Resorts in Phuket:
Sea Sun Sand Resort & Spa – A premium 4 Star Resort, ideally located at world famous Patong Beach in Phuket. The Resort offers a relaxing atmosphere enjoying the panoramic scenery of Patong Bay. Most popular due to affordability and location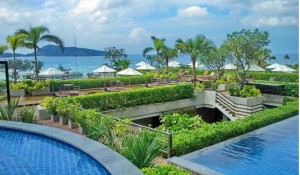 Amari Phuket – 'Best of both worlds' Resort – 5 star luxury, kids club and quiet, yet still close to Patong for shopping. The luxurious Amari Phuket offers spectacular views of the Andaman Sea from its private beach.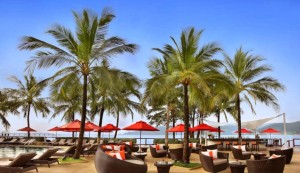 The Paradise Koh Yao Boutique Beach Resort & Spa –  An island getaway suitable for pre surgery relaxing. Located about an hour's private launch transfer from the Yacht Haven Marina Phuket.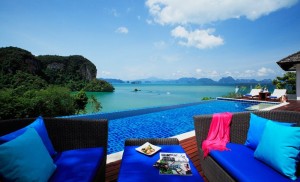 Travel Seasons in Phuket
Anyone planning to travel to Phuket for surgery be aware that accommodation rates are subject to change in High Season (NOVEMBER 1st – MARCH 31st) Accommodation rates in this period will be higher. From April to October prices will decrease as Phuket approaches low season.
Things to do in Phuket
For a beach resort destination there is plenty of sights to see and shopping to be had! Shopping suggestions are: Jungceylon (in Patong) Central Festival (which is close to the hospital) which are the largest shopping malls and of course there are street markets all throughout Patong that open from 11am (Thai's like a sleep in) and open late into the night – which can be a lot cooler to shop after dinner before going home.
Client pre/post surgery favourites attractions are:
Phang Nga Bay (pre surgery activity)

Big Buddha

Wat Chalong and other Phuket Temples

Simon Cabaret Show – Phuket's famous ladyboy show

Phi Phi Island (pre surgery activity)

Bangla Road for all the hustle and bustle and nightlife that Patong is famous for – even though there is no drinking alcohol post surgery you can still take a stroll down this busy street and take in the sights!
Getting around Phuket
Transport in Phuket is rather limited and Cabs can get expensive. Best to plan your day and what you are going to do and /or share with other if possible. Taxis will only take THB Cash so keep small notes on hand to avoid any change given. Some taxis are nice enough to charge you a flat rate and look after you for the entire day (you will need to bargain for this). Some hotels offer shuttles at scheduled times during the day.
Patong has a main loop road that has most markets and Jungcelon shopping mall on it (running past Jungcelon and along the beachfront), as a general rule a taxi around this road from any point is around 200THB. Do NOT hire any scooters or motorbikes – they are dangerous and you will void any surgical guarantee/warranty if you are in an accident and your surgery is compromised.

BANGKOK
Bangkok is Thailand's city that never sleeps.  It has more visitors each year for medical tourism than any other in Asia. The large appeal of this city is it's luxury shopping malls, boutiques and markets, as well as their extravagant five star hotels at highly affordable prices! Bangkok boasts some of the most affordable cosmetic and plastic surgery options in the world and is home to numerous world-renowned Plastic Surgeons. It is for this reason that some surgery procedures in Bangkok are cheaper than Phuket, there is more competition.  
Hospitals in Bangkok
The Hospitals in Bangkok are world renowned for being internationally (JCI) accredited, utilising modern technology, and their excellent quality of medical personnel. The warm nature of the Thai people ensures that foreign visitors feel right at home.
Bangkok is home to some of the finest Hospitals in the world, many of which resemble luxury Clinics and Hotels. Please see the links for more information about each Hospital and which surgeons are available.
Samitivej Chinatown Hospital
Samitivej Chinatown Hospital is located in the heart of Bangkok in the historic Chinatown district, this Hospital was opened in 2015 and is a luxury boutique hospital with a brand new plastic surgery centre. Headed by the legendary Plastic Surgeons from PPSI Phuket and Bangkok Hospital Group, Dr Sanguan Kunaporn and Dr Witoon Wisuthseriwong, a number of other PPSI Surgeons are also available for selected procedures.
The World Medical Center
The World Medical Center is Thailand's new premier International Hospital. It has the latest in innovative medical and communications technology in order to provide patients with the highest level of care and treatment available. Stepping into The World Medical Center is like entering a 5 star Hotel, the facilities, structure and design are second to none, and the hospital staff treat patients like royalty.
The World Medical Center has obtained the prestigious Joint Commission International (JCI) accreditation and became the first healthcare provider in Asia Pacific to successfully attain the German and Scandinavian DNV GL hospital accreditation, only awarded to leading providers of excellence in healthcare development.
Bangpakok9 International Hospital
Bangpakok9 International Hospital is a popular hospital due to the quality of care and affordability. The professional Plastic Surgeons are proud to be amongst the best in the world, offering excellent care and consultation in aesthetics. With 28 years of experience and comprehensive administration under one roof, the Bangpakok Hospital Group, has successfully expanded to 4 Hospitals and 2 Polyclinics throughout Bangkok. The Hospital combines highly qualified specialist care with the most advanced diagnostic procedures and modern treatments to ensure that quality of treatments and services meet the highest International Standards.
IntelliHealth Plus Clinic
IntelliHealth Plus Clinic is a professional Medical Clinic in the grounds of the AETAS Bangkok Hotel and AETAS Residence. IntelliHealth Plus is a full service medical Clinic specialising in: Plastic Surgery, Anti-Ageing treatments (such as Botox), Stem Cell therapies, Medical Laser treatments, Dermatology, Skin Care and Regenerative medicine.
Accommodation in Bangkok
At CosMediTour we enjoy strong partnerships with a selection of exceptional Hotels and Resorts in Thailand. The accommodation options listed below, have all been carefully selected with our medical traveller's requirements in mind. Here is a selection of our more popular Hotels, Resorts and Residences in Bangkok:
AETAS Bangkok  Most popular choice due to affordability and location. AETAS Bangkok host sensational Bars and restaurant and is situated right in the heart of the city!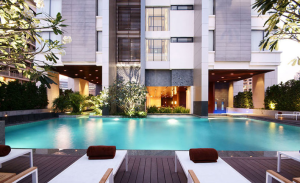 AETAS Residence Offers spacious, self-contained modern Apartments. Residence guests can also use the restaurants, bars and AETAS Spa at the adjacent AETAS Bangkok Hotel – as well as meeting up with CosMedTour's guest's staying 'in-house' at the Hotel.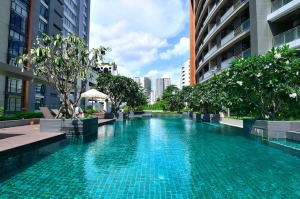 AETAS Lumpini Offers all the comforts and facilities of an upscale international Hotel combined with the ancient art of Thai hospitality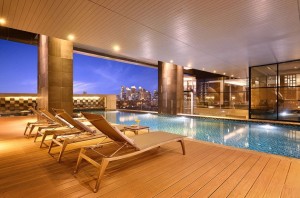 BP9 Residence welcomes patients of Bangpakok9 International Hospital, as well as their family, relatives and friends. These new Private Rooms and ensuite facilities have been designed for the maximum comfort and convenience of patients and guests.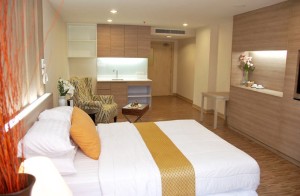 Things to do in Bangkok
You will find plenty of shopping in Bangkok –
Maboonkrong (MBK)

All Seasons Place Shopping Mall

Central World Plaza (beside Centara Hotel)

Siam Discovery

Siam Paragon

Emporium

Terminal

Central Plaza Rama 9

and MORE!
Bangkok also host numerous day and night markets: Chatuchak Weekend Markets and Pat Pong night markets. As well as shopping, Bangkok have amazing rooftop bars such as Sirocco (Where 'The Hangover' was filmed), Speakeasy, Sky Bar, Vertigo and Moon bar (but remember no alcohol to be consumed pre or post surgery! The views are well worth settling for a Mocktail).
Other activities include: Thai Massages, Manicure & Pedicures, Safari World Tour, Elephant park tour, Tiger Zoo and exploring the ancient Thai temples.
There really is something for everyone in this remarkable city! For more activities you can speak to your hotel concierge, who can also book and arrange transportation for you.
If you have now chosen your preferred location for surgery, you are ready for the next step towards your surgery!
Please complete our online assessment form for an obligation free surgical recommendation and quote for your procedure.
(Please keep in mind that the procedure you require and your preferred surgeon, may not be available at your chosen location) Click on the Hospitals links to see which surgeons are available in which Hospitals)
If you have an questions please call 1300 000 MED to speak to one of our friendly consultants. See here for a full list of surgery procedures available in both locations and prices.
Further Reading:
Disclaimer: Please note any information provided should be used only as an information guide and not CosMediTour giving advice. Please ensure you do your own valid surgery research and seek advice from a general practitioner to enable you to be fully informed about surgery.
Have a question, or would you like to enquire about a procedure?