Liposuction
Liposuction is a procedure that removes unwanted fat from the 'deep subcutaneous fat area' of the abdomen, hips, buttocks, inner and outer thighs, knees, calves, ankles, upper arms, chest and neck to create better shape, contour and definition. This is a popular option for men and women who have medium pockets of excess fat in areas that will not shift, often with exercise and diet. Liposuction improves the body contours and can increase confidence and self-esteem.
This procedure is preferred by making small incisions in the desired areas and different methods of fat removal are used to target specific areas.
CosMediTour – Liposuction
Thailand
Surgeon:
Plastic & Reconstructive Surgeon
Consultation:
Free Surgeon Consultation
Surgery Time:
1 – 2 hours
Anaesthesia:
General Anaesthesia
Note: Twilight Sedation is not used.
Hospitalisation:
1 – 2 nights
Time Away:
10+ nights
Hospital Transfers:
Included
Post-Operative Appointments:
Follow up 5 – 7 days
Recovery time:
3 months
Compression Garment:
Must be worn 4 – 6 weeks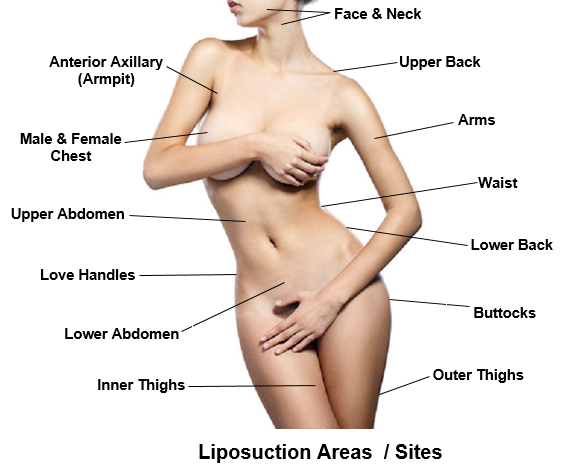 Common Liposuction Techniques
Traditional Liposuction –  (an older technique of Liposuction) that simply breaks up and removes the fat, by suction from under the skin. Although the original, and still the cheapest type of Liposuction, this procedure causes more trauma in the sites being treated and more tissue and blood vessels are damaged. Most of our hospitals do not recommend this style of Liposuction to ensure you get the results you are after.
Vaser Liposuction – uses ultrasound technology designed to gently reshape your body. It breaks up fat or 'melts fat' while preserving important tissues to promote smoother results and more rapid healing. It is more costly than traditional Liposuction, but less trauma to the body, with faster and superior results.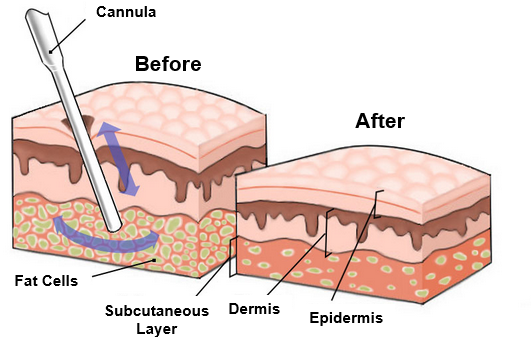 BodyTite – is a body contouring procedure which removes stubborn fat cells, while simultaneously re-contouring the area and at the same time firming your skin to remove or reduce the appearance of cellulite. This new technology allows the Surgeon to use Traditional Liposuction while simultaneously using advanced technology known as RFAL (Radio Frequency Assisted Liposuction) where fat is dissolved and skin is tightened all at the same time, without causing any damages to neighboring tissues/nerves, offering less trauma and significantly less bruising, swelling, and discomfort.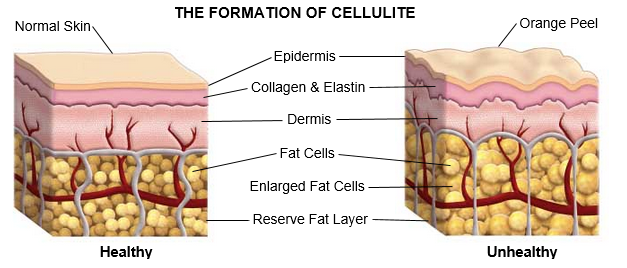 Potential Surgery Risks and Complications vary from patient to patient depending on a range of factors and the extent of surgical work required. Regardless of how remote, the potential risks are listed below are possible. Your own research is essential especially if you are considering surgery. Following pre and post surgical care and instructions will also reduce your risks. See the following potential risks and complications include and not limited to:
Medical:
Swelling, bruising, infection, excessive fluid loss at incision points, scarring, bleeding and Hematoma, blood clots in the legs and chest, numbness, dizziness, reaction to anaesthesia and other medications
Aesthetic:
Bagginess of skin, skin irregularity, creating a cellulite appearance and indentations (exaggerated where skin elasticity is poor and fatty bulges are present)
Asymmetry, indentations (Symmetry and smoothness is never guaranteed)
Liposuction Price Includes:
Liposuction Surgery
Surgery at one of Thailand's JCI Internationally Accredited Hospitals in Bangkok or Phuket
Operating Theatre, Anaesthesiologist and all associated surgery and Hospital charges
All drugs, routine and take home medications
Surgery by a renowned Plastic Surgeon, including pre and post-surgery consultations
Transfers: Airport / Hospital / Hotel / All Hospital follow ups / Airport – Hospital transfers are included for procedures over 90,000 THB.
1 -2 nights (post-surgery) in a Private Hospital Room
CosMediTour's Bangkok Medical and Aesthetic Clinic (in AETAS Bangkok Hotel complex) with support from Doctors and Registered Nurses (if required – Bangkok only)
CosMediTour Destination Client Relations Manager
Private 'Invitation Only' CosMediTour Surgery Forum to connect up with many other CosMediTour Clients and Patients staying in Thailand before you travel and during your stay
* Note: All procedures in Thailand, are based on standard, non-complicated procedure patients.
FAQ's – Liposuction
How does the point system work for pricing?
Each Hospital has a slightly different pricing system for Liposuction procedures, so please contact us with which Hospital you have in mind for surgery, and your Consultant can explain their pricing.
Is Liposuction permanent?
After Liposuction the body's new shape is more or less permanent. If you gain further weight after a Liposuction procedure, then your body shape will generally be a larger version of your new shape. Fat cells that are removed by Liposuction do not grow back. As long as you do not gain excessive amounts of weight your new shape will be permanent.
Are there alternatives to Liposuction?
Another option to Abdominal Liposuction is a Tummy Tuck. A Tummy Tuck is more suited where the patient is wanting to be rid of excess skin and stretch marks and also may have a separation of abdominal muscles after childbirth.
Will my Liposuction sites hurt after surgery?
The treated areas can be sore for 1 – 2 days, and may require pain medication which will be prescribed by your Surgeon.
How long will I need to wear compression garments post-surgery?
The longer the better. Your Surgeon will give you your specific time frame but these can be recommend for up to 6 months.
When can I exercise again?
Your Surgeon will recommended not doing any strenuous exercise for at least 4 weeks after surgery.
Have a question, or like to enquire about a procedure?